Follow us on Bloglovin' at: 
https://www.bloglovin.com/blogs/house-serendipity-ca-18513841
    The month of April usually brings plenty of April showers. However, despite the occasional rainfall, we found that we had plenty of things to enjoy last month. Here are some of the highlights from April.
    Although usually our schedules around the Easter holidays are pretty hectic for us, this year we decided to take a step back and take some time to mark this special holiday. After searching high and low for things that we could do to celebrate this holiday, we decided to attend a special Annual Easter Brunch that was held at the Seasons restaurant in Toronto on Easter Sunday.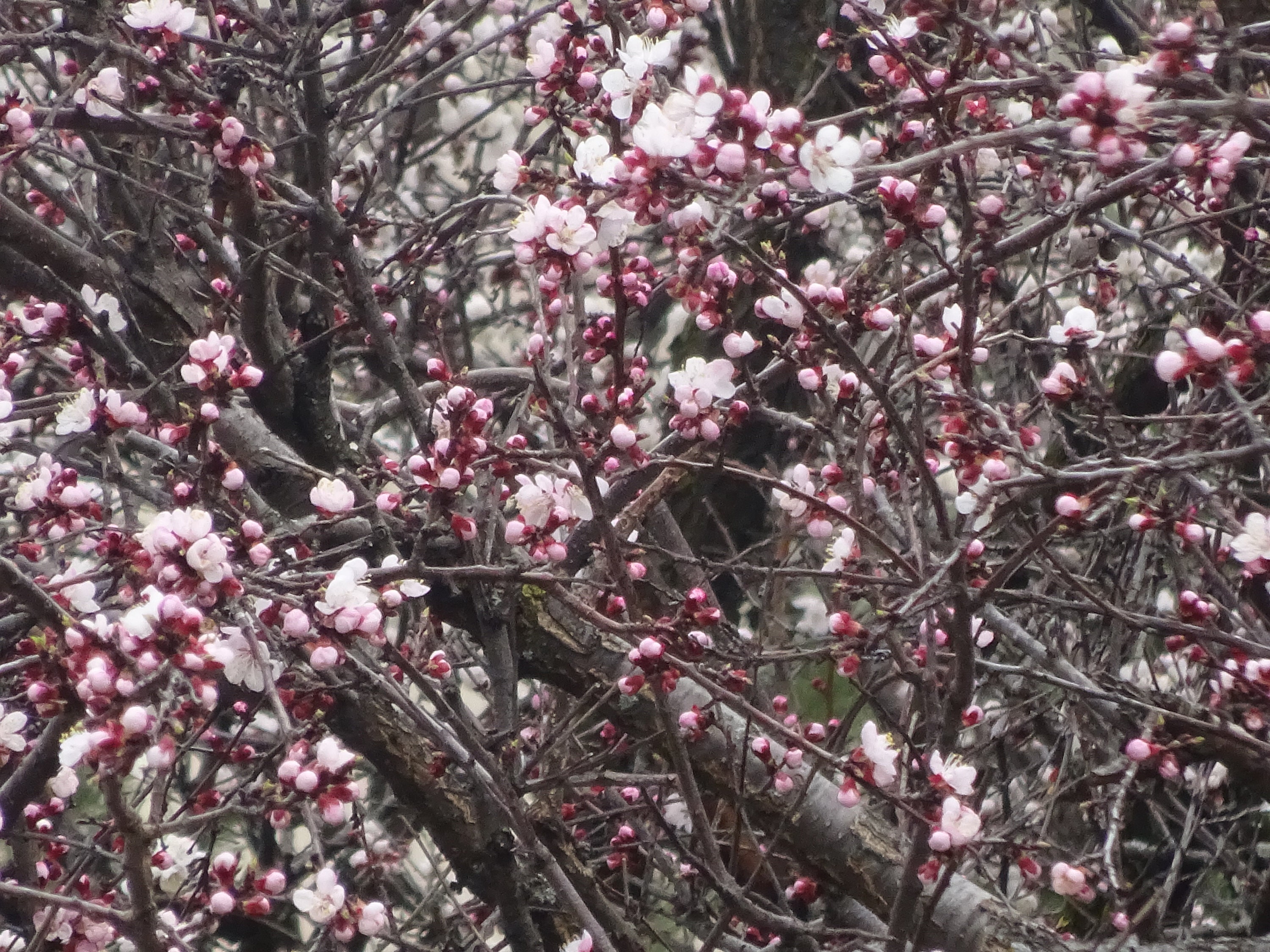 As we arrived at the Seasons restaurant at the appointed time of our reservation on April 16th, Sunday with our families, we could see that cherry blossoms and spring flowers were just beginning to bloom. We were expecting a relatively low key affair, but there was already a lineup of customers by the time we arrived at the venue with our families.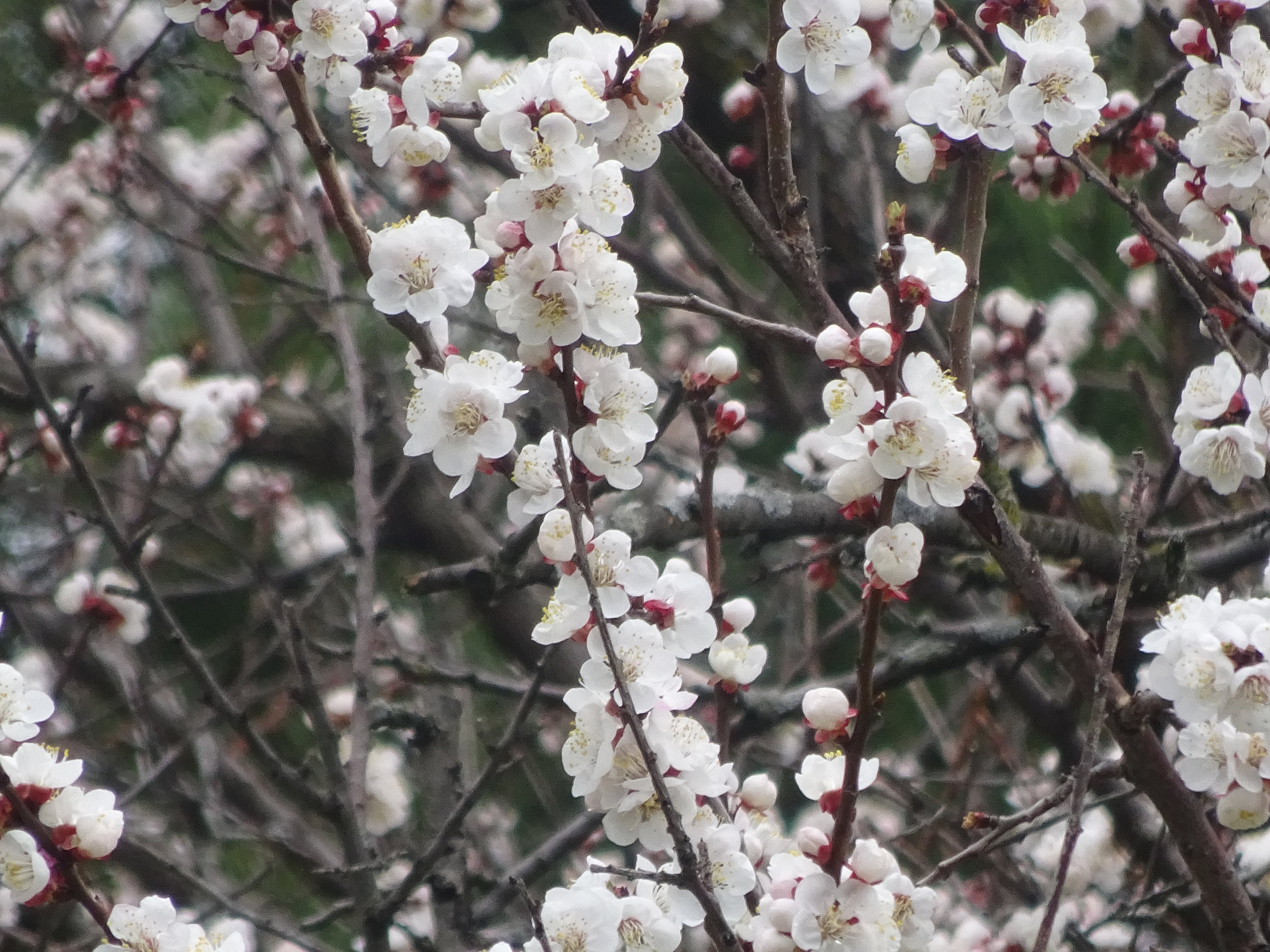 As we made our way through the lineup and were escorted to our seats, we could see that many other customers had arrived with their loved ones as well, hoping to spend a special day with them. We also had some time to appreciate the restaurant's contemporary layout and furnishings. Yes, we are a little bit of an interior design buff!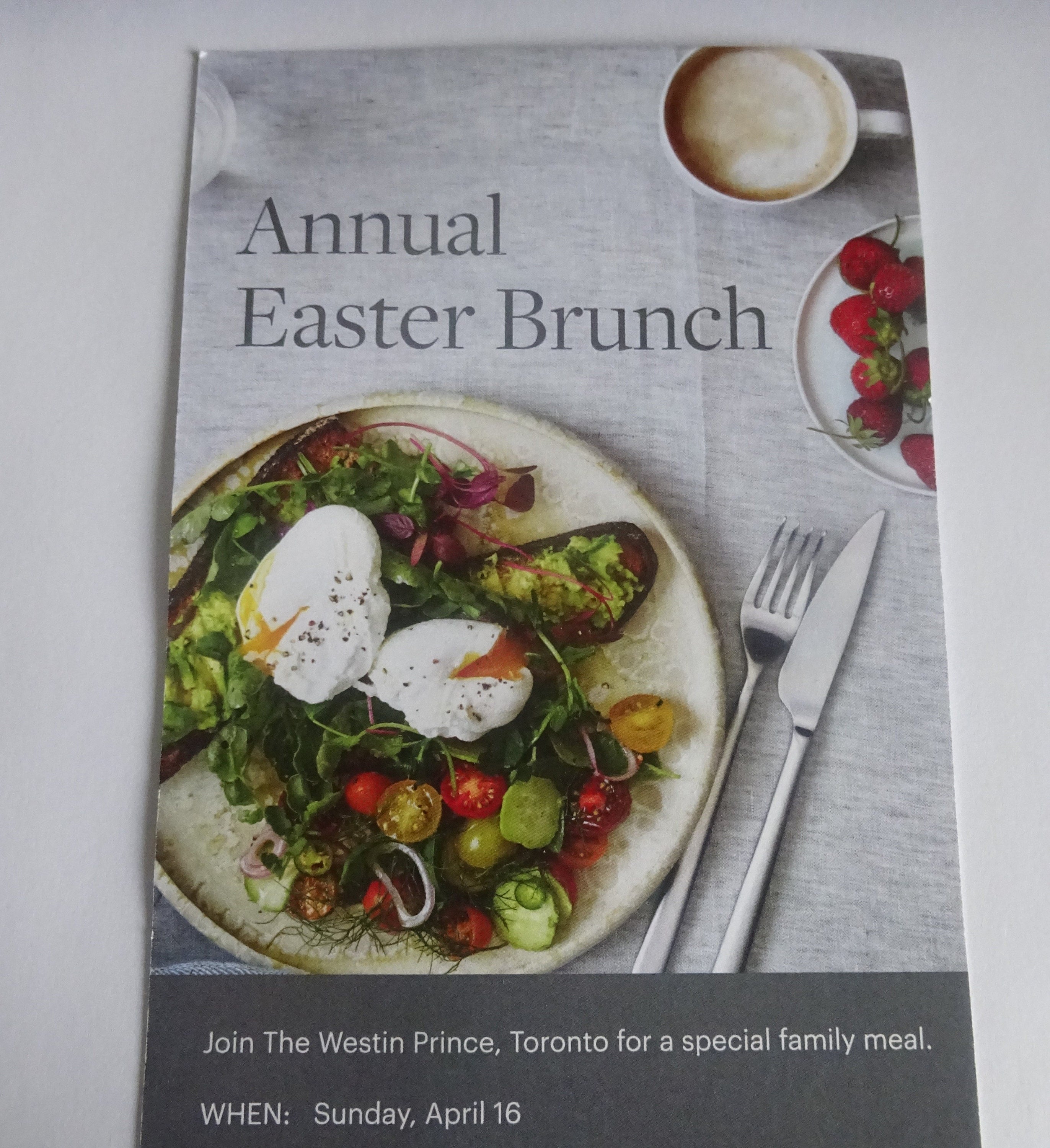 Now, as our thoughts turned to the brunch menu, we were soon to discover that much to our delight, the Seasons restaurant had prepared a buffet style brunch as opposed to a regular sit down brunch. Furthermore, it probably isn't too far off to say that they had prepared a feast that could be fit for a king as well. 
    As we formed a line at the buffet tables, we thought that we had never been more delighted in our lives to see so much fantastic culinary offerings. Yes, food is an essential part of life and we felt truly fortunate that aside from spending the day with our families and sharing the whole experience with them, we were also able to truly appreciate and celebrate the wonderful part food plays in our lives. 
    What was even more stunning was that every item that they created and served was exceptional. Every item was rich in flavor, had exceptional taste and offered an extraordinary experience to our culinary senses. That is indeed a rare occurance and gift.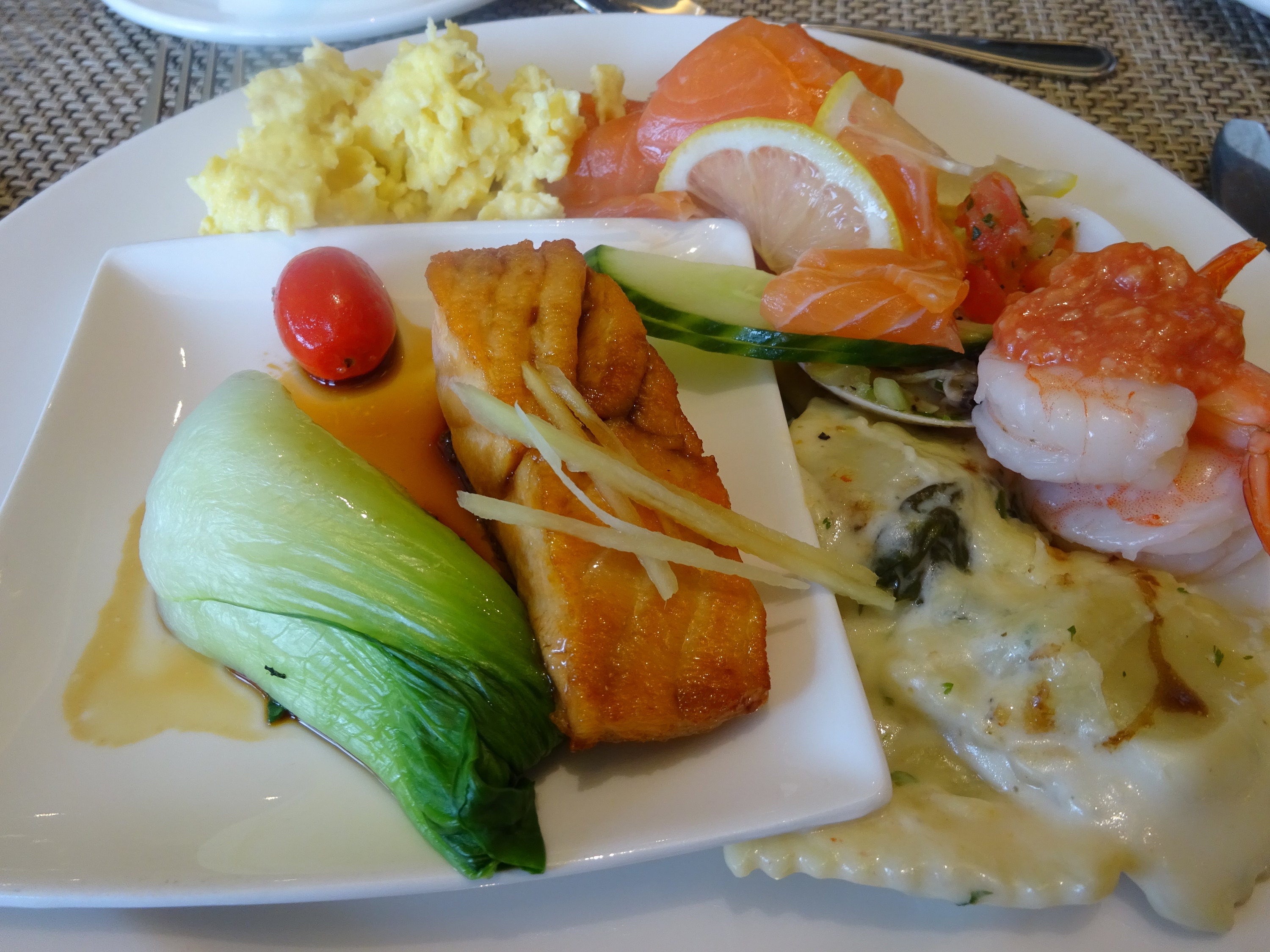 (SEASONS RESTAURANT - TORONTO, CANADA)
    Below is just a small sample of what Seasons had prepared for this special Annual Easter Brunch.
Fresh Fruits such as Melon, Strawberry, Raspberry and Blueberry
Salmon
Mussels and Shrimps
Scrambled Eggs
The ever popular Eggs Benedict
Pancakes
Caesar Salad
Maple and Soy Glazed Salmon
King Crab  
Sweet and Sour Pork
Rib Eye Steak
Duck Fat, Garlic and Thyme Potatoes (Light as a feather in taste)
Ricotta Cheese and Spinach Ravioli
    Furthermore, from our table, we could also see that the restaurant had prepared some delectable dessert choices as well.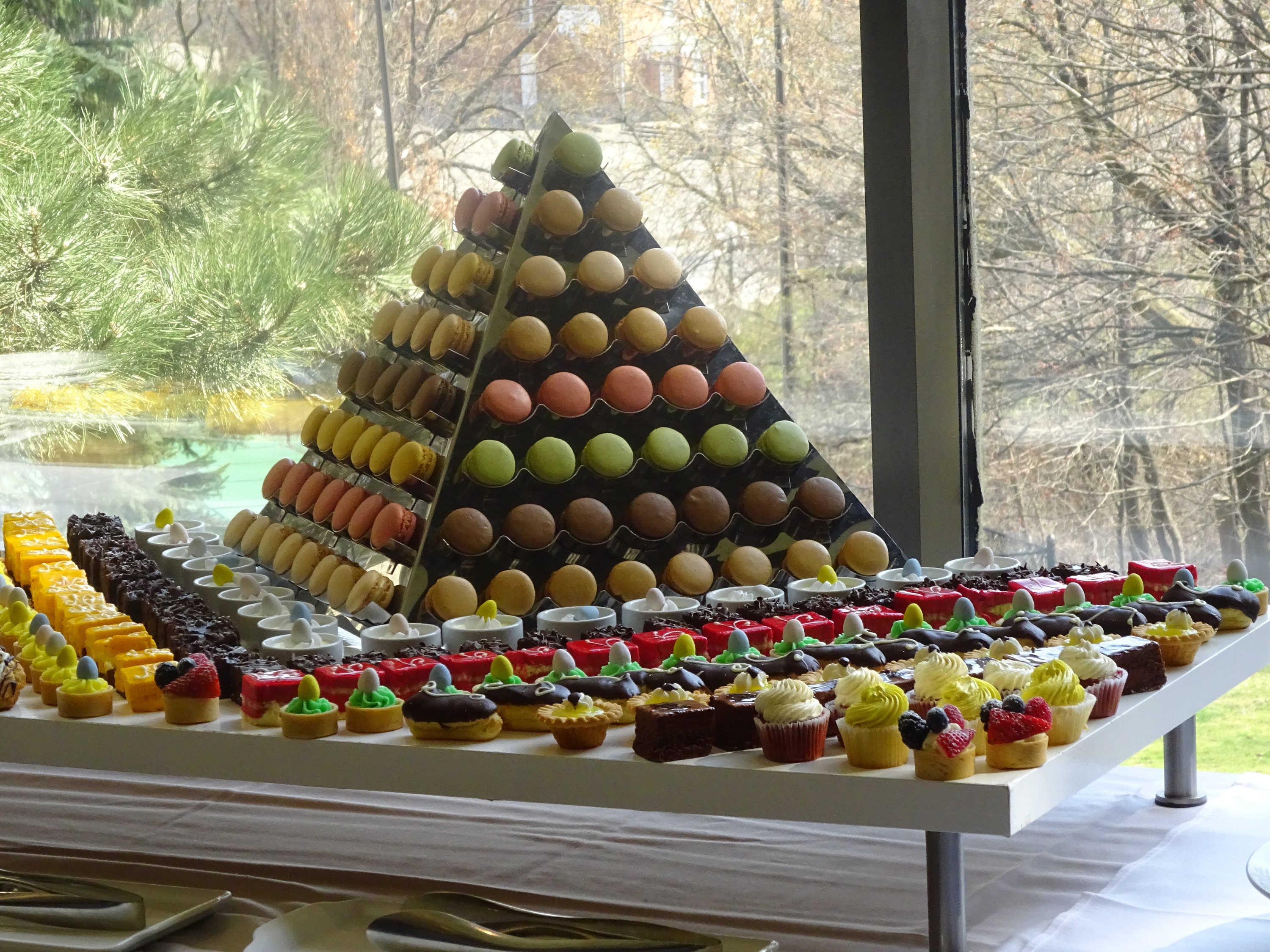 (SEASONS RESTAURANT - TORONTO, CANADA)
    No, you're not dreaming. That is an accurate picture of what the actual dessert table looked like.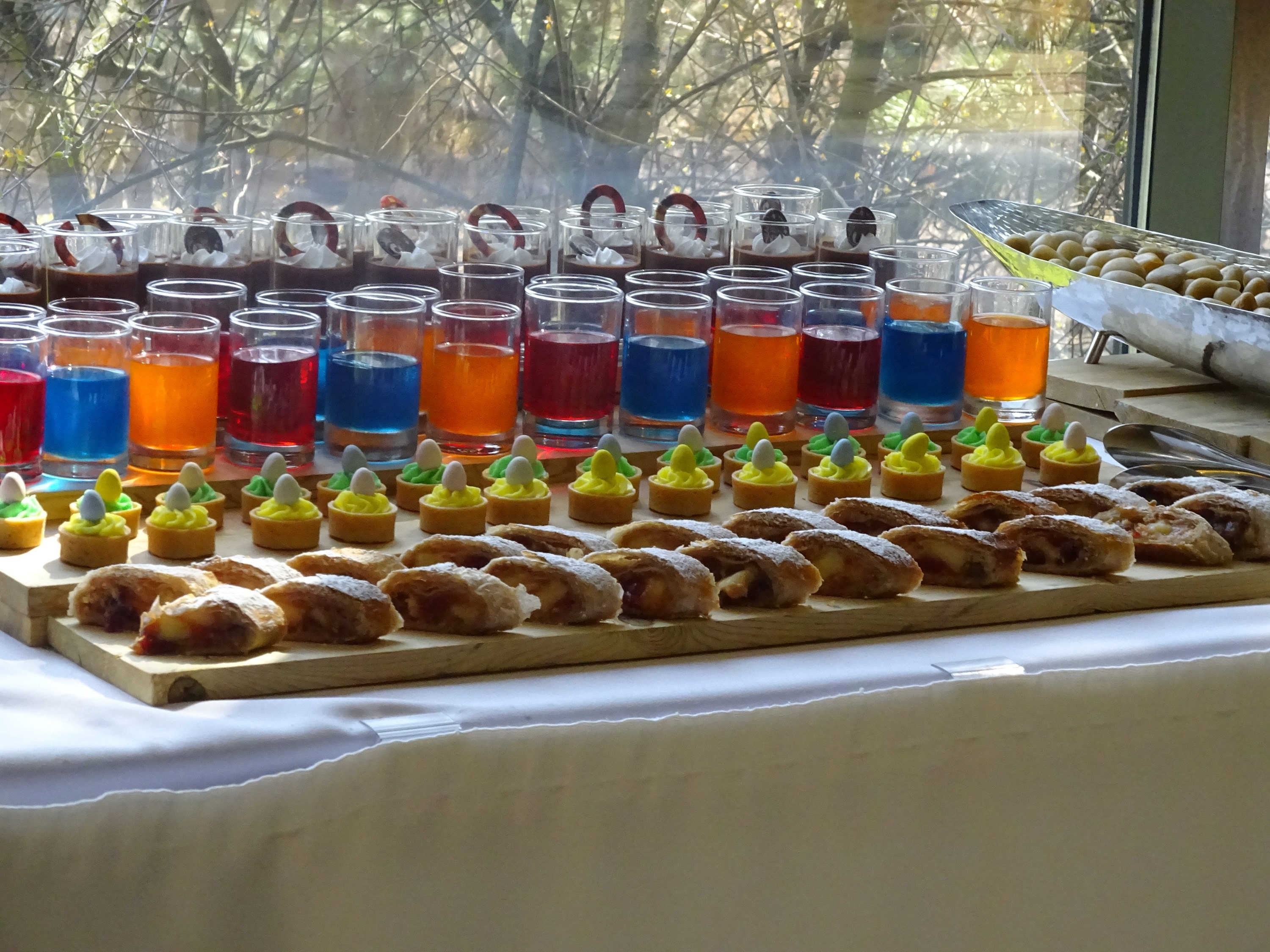 (SEASONS RESTAURANT - TORONTO, CANADA)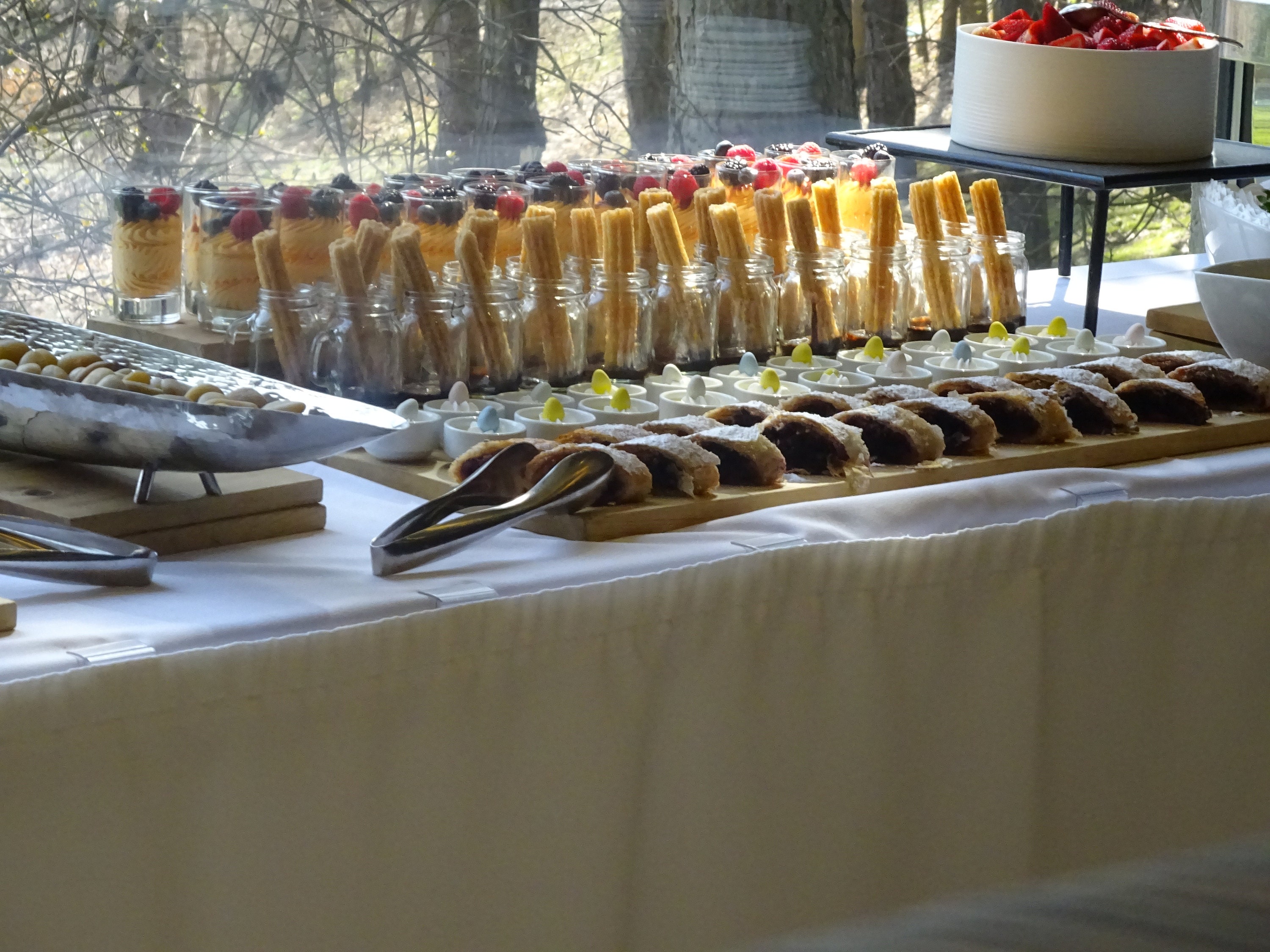 (SEASONS RESTAURANT - TORONTO, CANADA)
    Fortunately, we had left some room in our appetite to consume some of their scrumptious dessert items as well.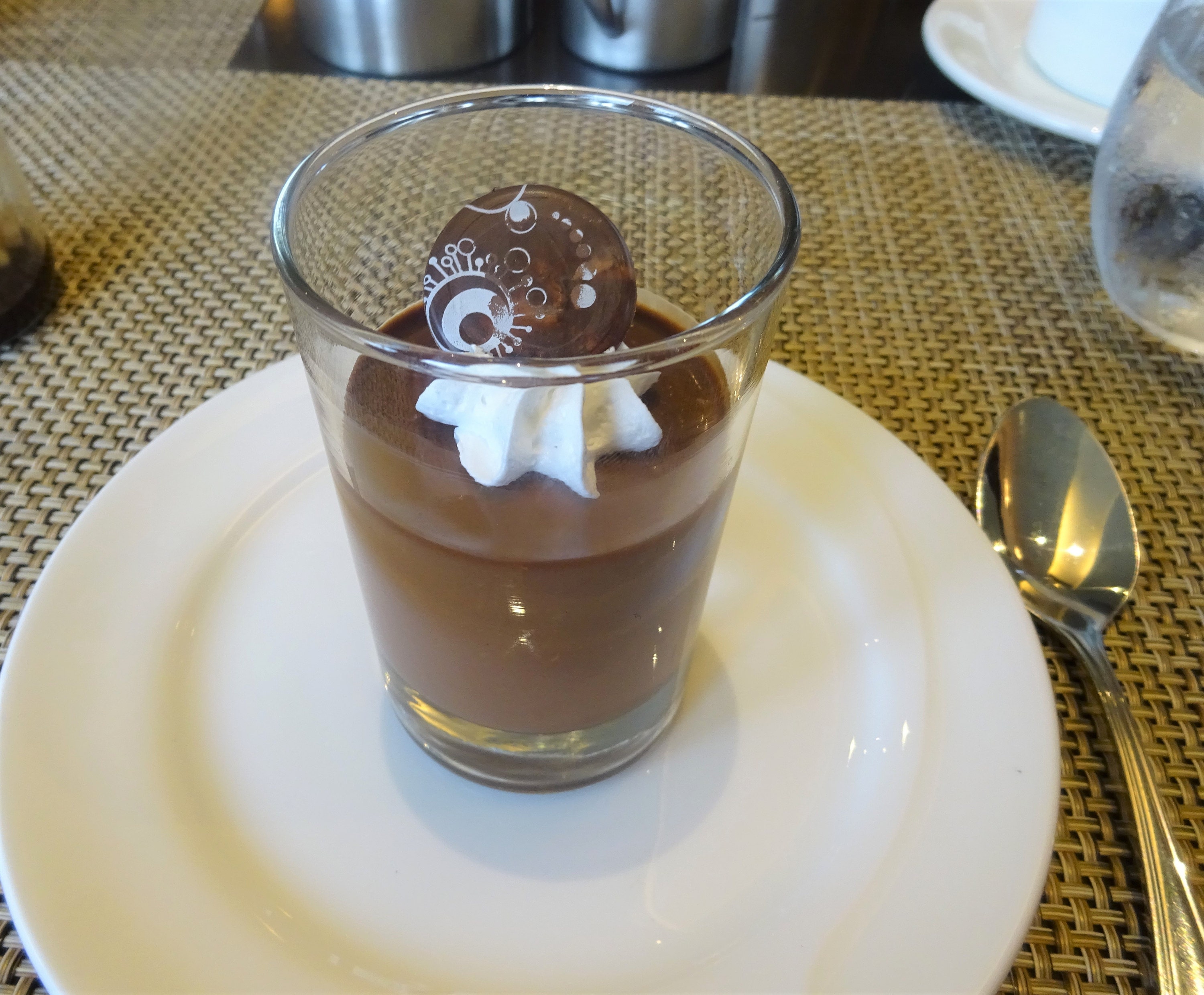 (SEASONS RESTAURANT - TORONTO, CANADA)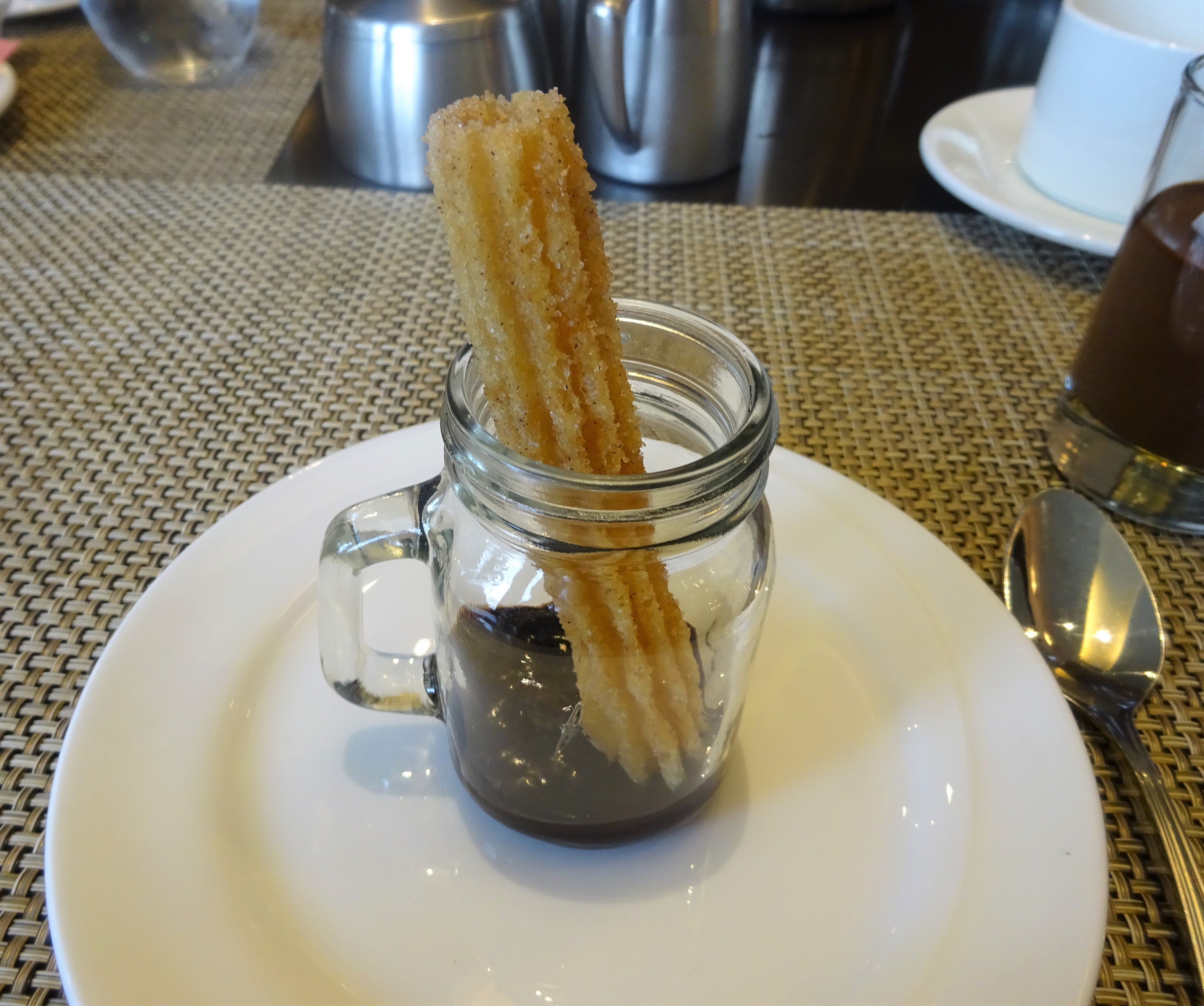 (SEASONS RESTAURANT - TORONTO, CANADA)
    What this whole event and experience taught us was that there are many special ways to celebrate life and its special occasions with food and the people in your lives. This experience and event certainly turned out to be one of the highlights of the month, probably even for the year.
    The month of April also proved to be memorable for us as we released our new and first ever Mother's Day Collection. After much thought, curating and editing, we released a collection of about 20 brand new photo cards this year. Here are a few of the popular cards from our 2017 Mother's Day Collection.
    As always, our flower cards have proven to be popular, so we have featured some of our more memorable flower cards for this occasion.
    We are quite sure that there are enough superlatives in the English language to describe your mothers. Beautiful? Certainly, this word would aptly describe the many mothers in this world. Our "Beautiful" card features some colorful and pretty pink flowers to mark this occasion.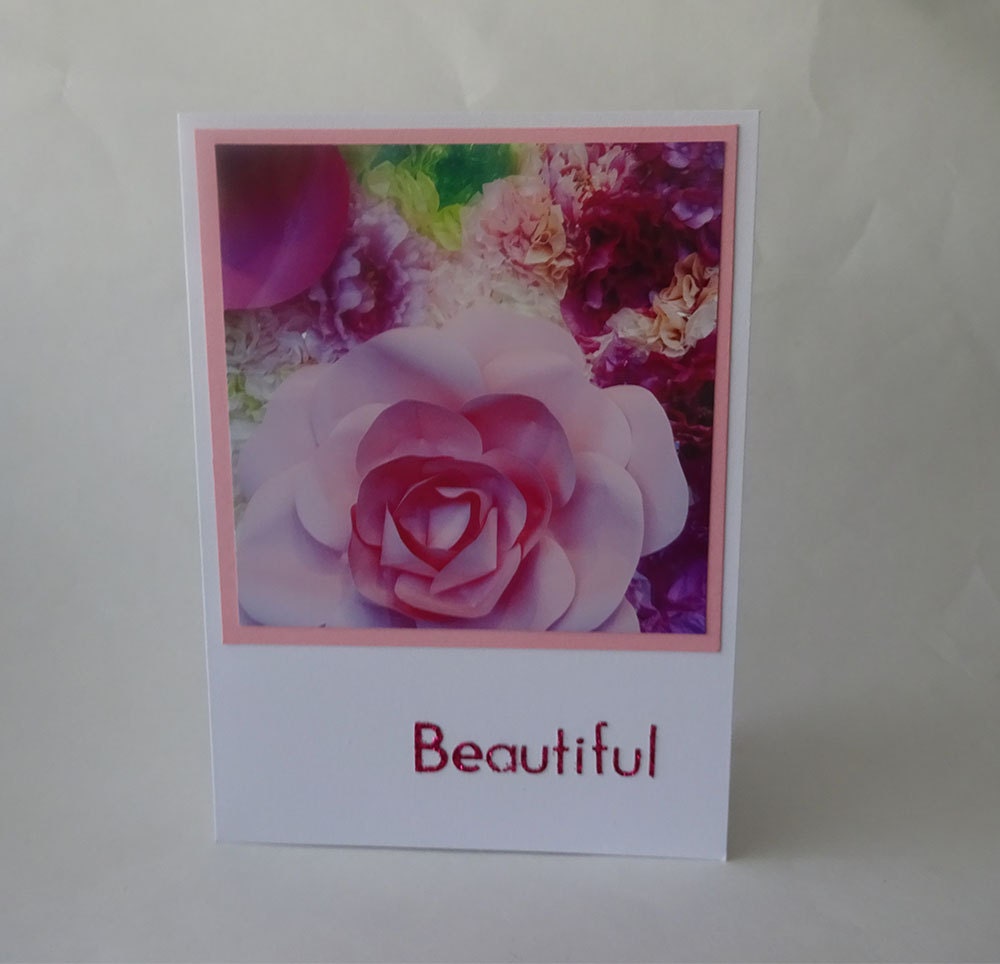 Splendid? Surely, that is certainly just one of her many wonderful attributes and just one of the words used to describer her. Our card featuring some beautiful pansies celebrates that wonderful quality.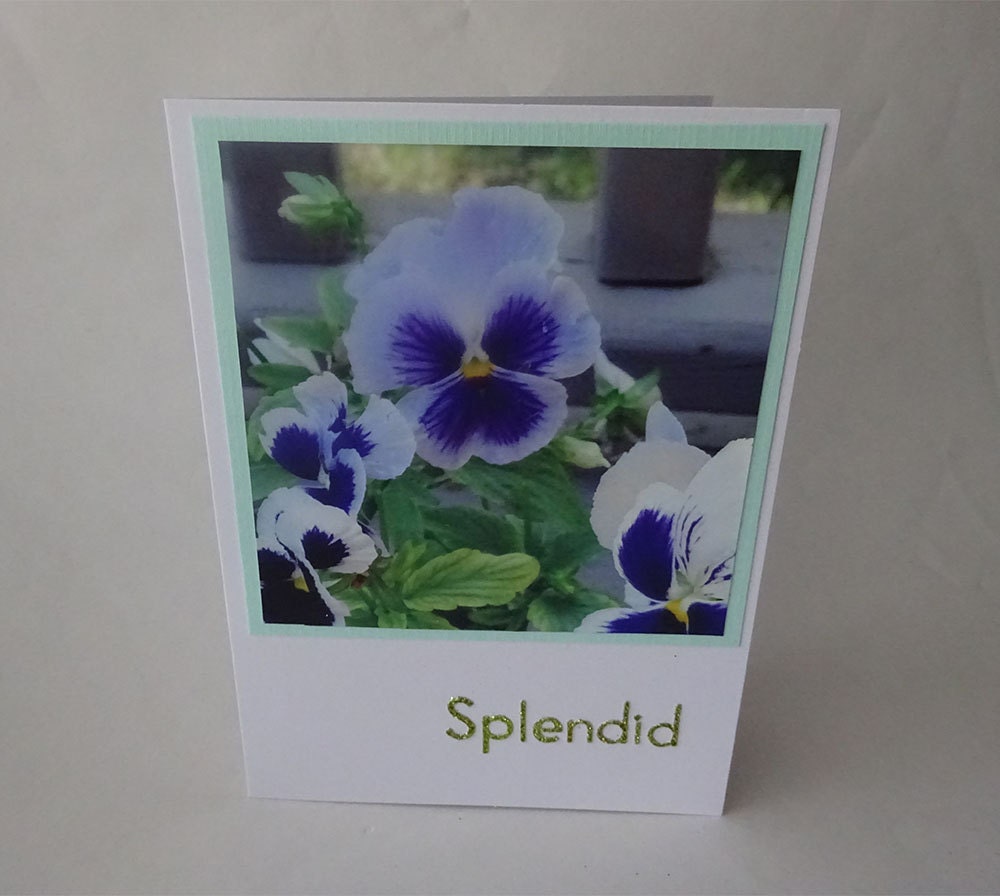 On occasion, no words are needed to convey your sentiment to your mother or mother figures. This card featuring some lilac blooms would be perfect for such occasions.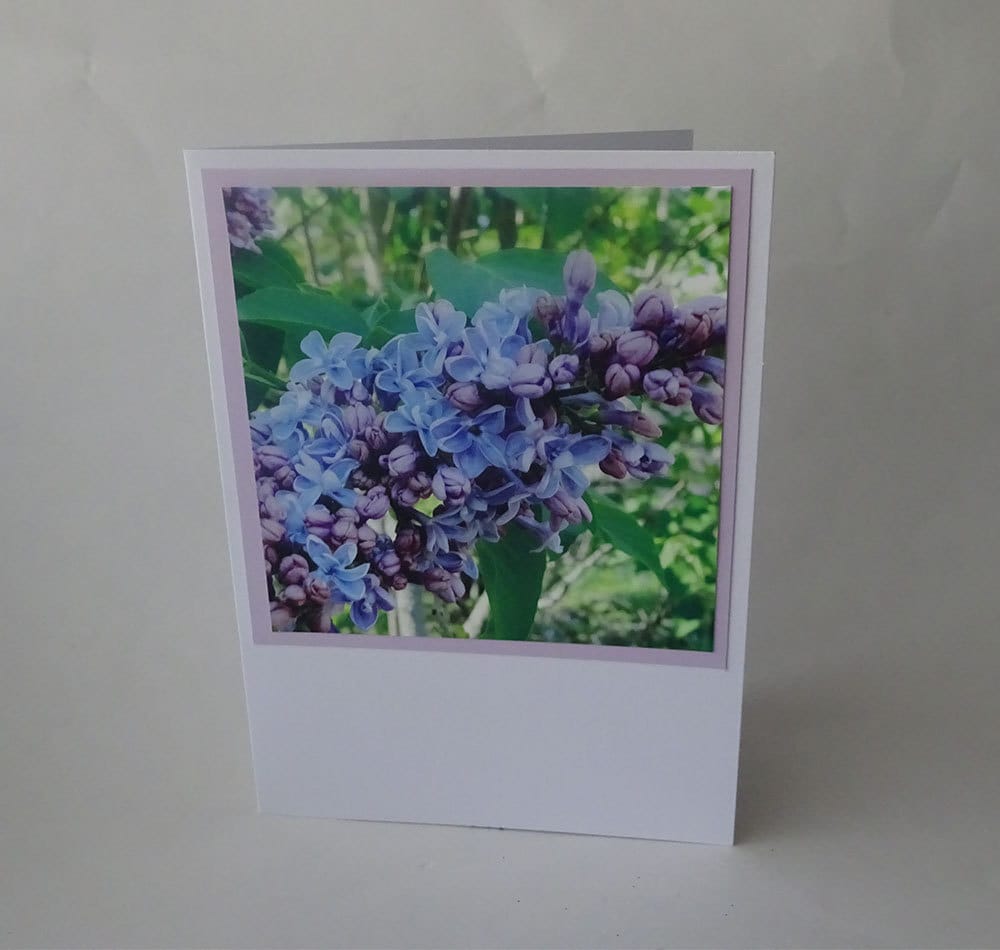 Furthermore, as Mother's Day continues to be a popular day to take one's mother out to brunch or lunch, we created some invitation style cards for this occasion. The card posted below features some beautiful blue hydrangea flowers with an invitation to brunch written on the card.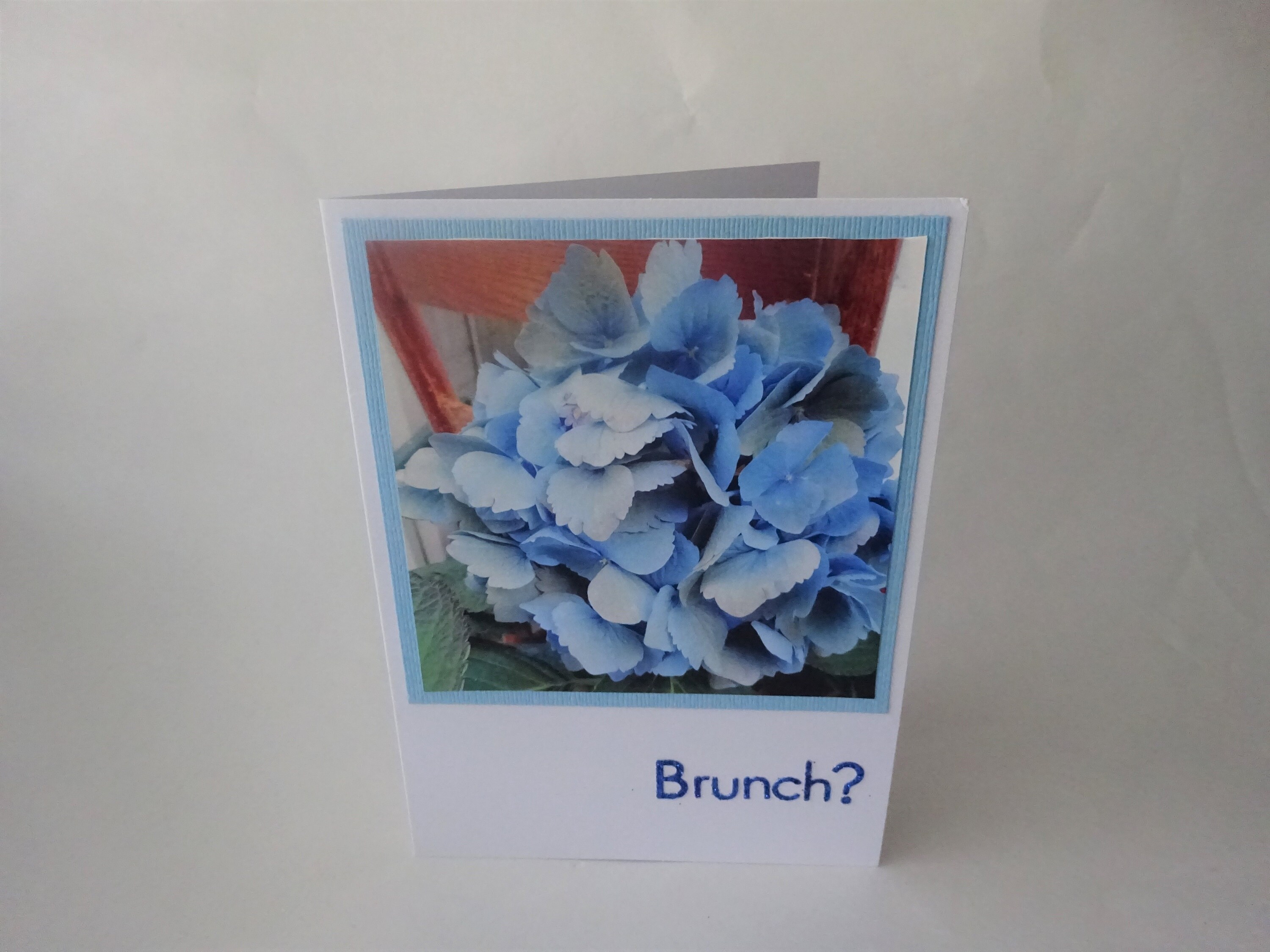 Meanwhile, another invitation style Mother's Day card was created with the words "Lunch?" and a photo of some colorful Muscari flowers.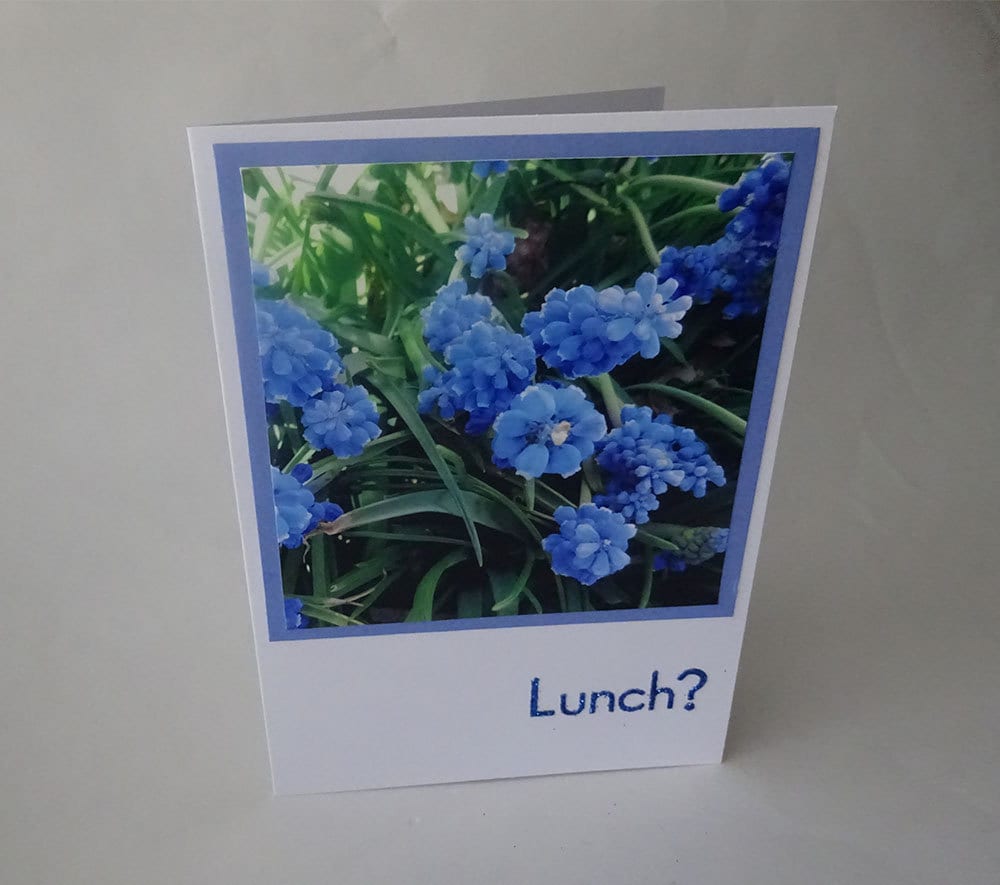 Moreover, another popular card that we created this year is a card for the technologically gifted and social media savvy mother. Designed as a nod to the rapid advancement of social media and the mothers who are adept enough to utilize these tools to manage and make strides in their lives, our "@Mom" card was made to honor these women.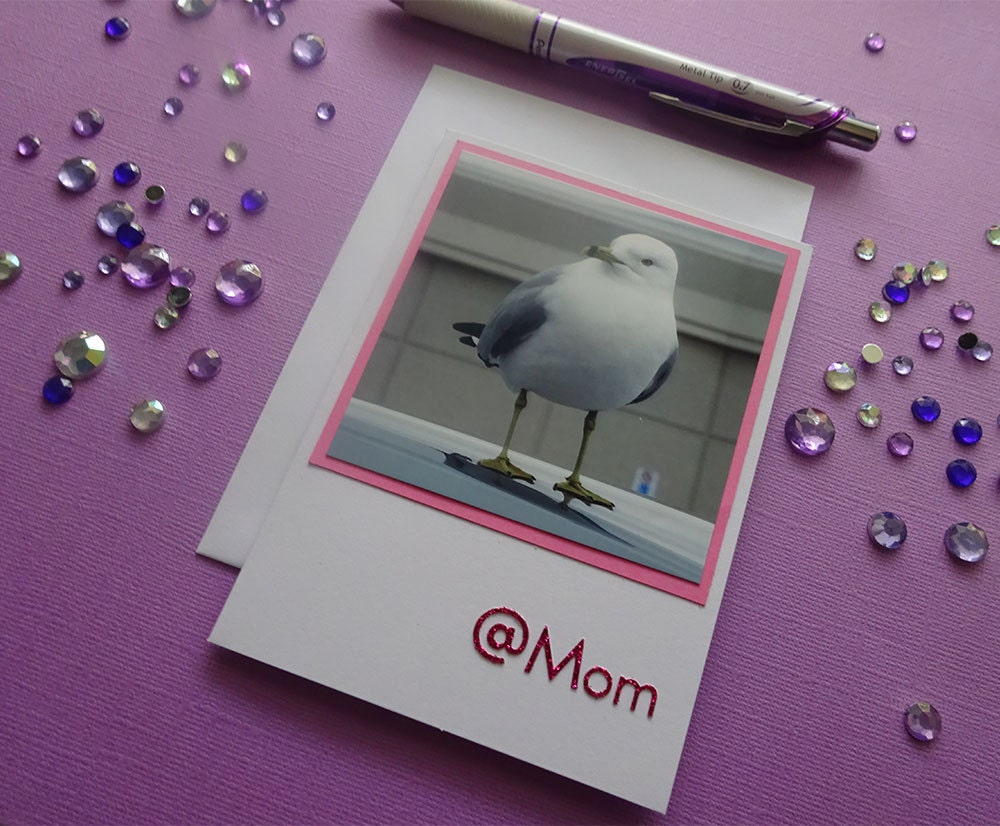 As a final note, each of these cards have been left blank inside for the sender to write his own speical message. 
    Happy Mother's Day everyone!