Continued from "Philanthropy Wednesday - Dog Tales: Part 1"
    On a recent Sunday afternoon, we made a trip to the animal shelter Dog Tales Rescue and Sanctuary located near Toronto, Canada. This organization is only open to the public on Sundays during their Open Adoption Sundays from 11am to 5pm. All other visits require an appointment.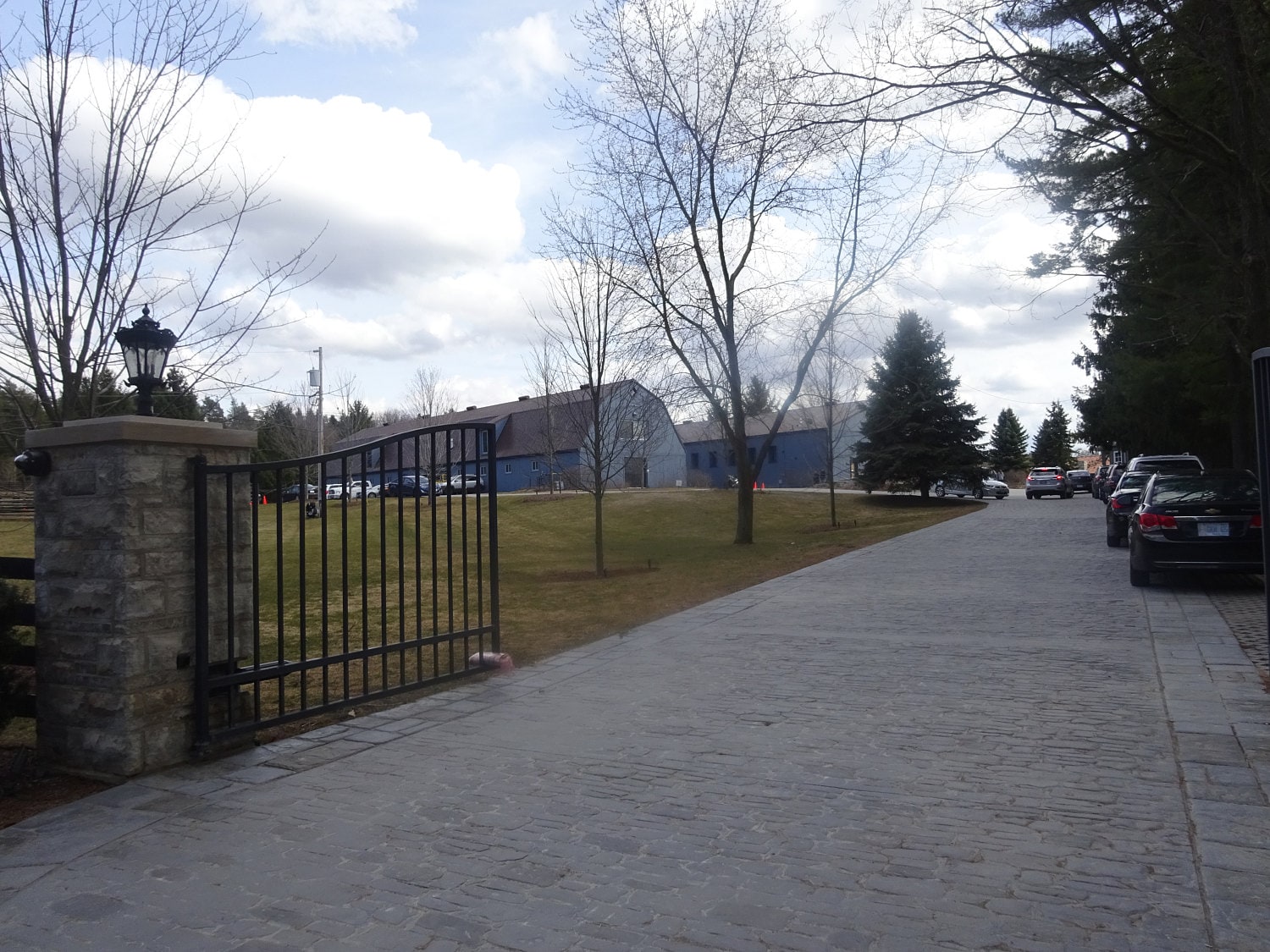 As we strolled through the large front gates of Dog Tales Rescue and Sanctuary, we couldn't help but notice all the signs that refered to one of the special animals that called this place home: the horses. Sure enough, as we approached the Dog Tales' offices, we noticed that there was a fountain nearby that featured horses. This was surely a sign of how much the horses were loved here. The horses who call this place home have been rescued from many distressing situations and after they are rescued, they are allowed to rehabilitate at this sanctuary.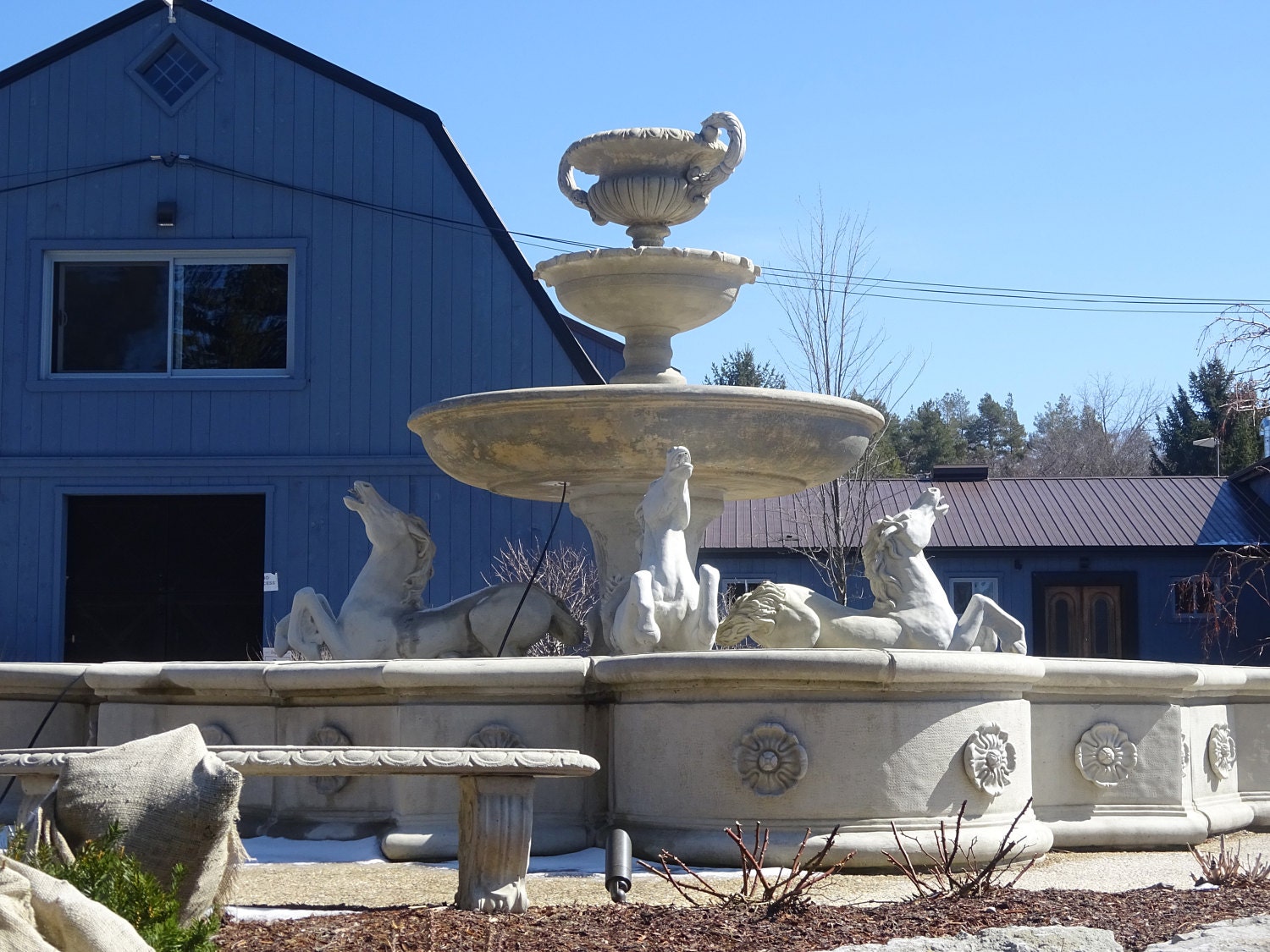 As we walked through the property and made our towards the many fields that make up this animal shelter, we were gradually able to see some horses that were lounging in the fields for the day. One of the first stops that we made was at a field that is close to a cafe that is located in the middle of this 50 acre property.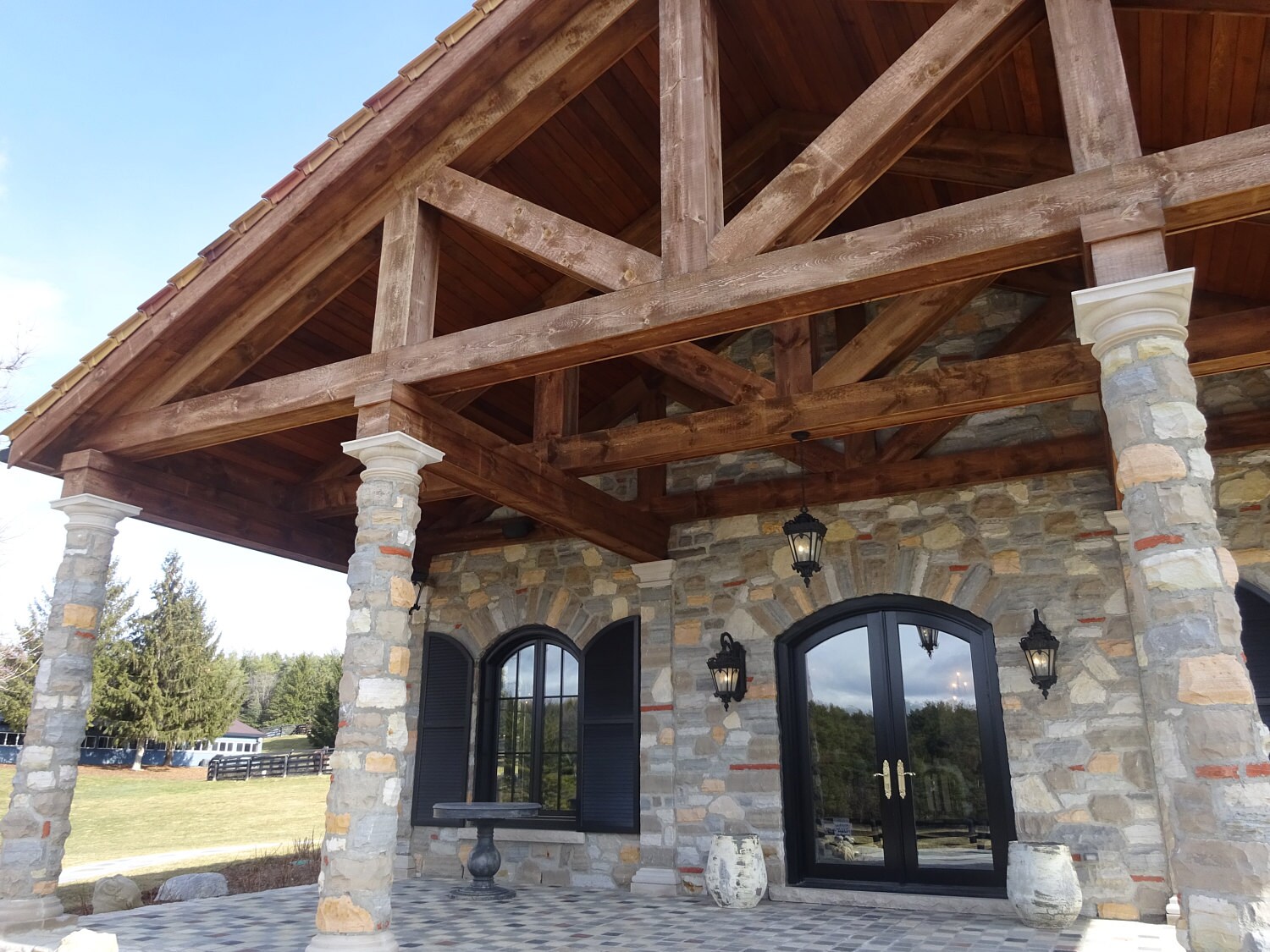 As we approached the field and the horses, we noticed that some soothing music was playing from the nearby cafe. The music was loud enough for the horses to hear and seemed to act as a source of healing for them. We certainly enjoyed the gentle and soothing music.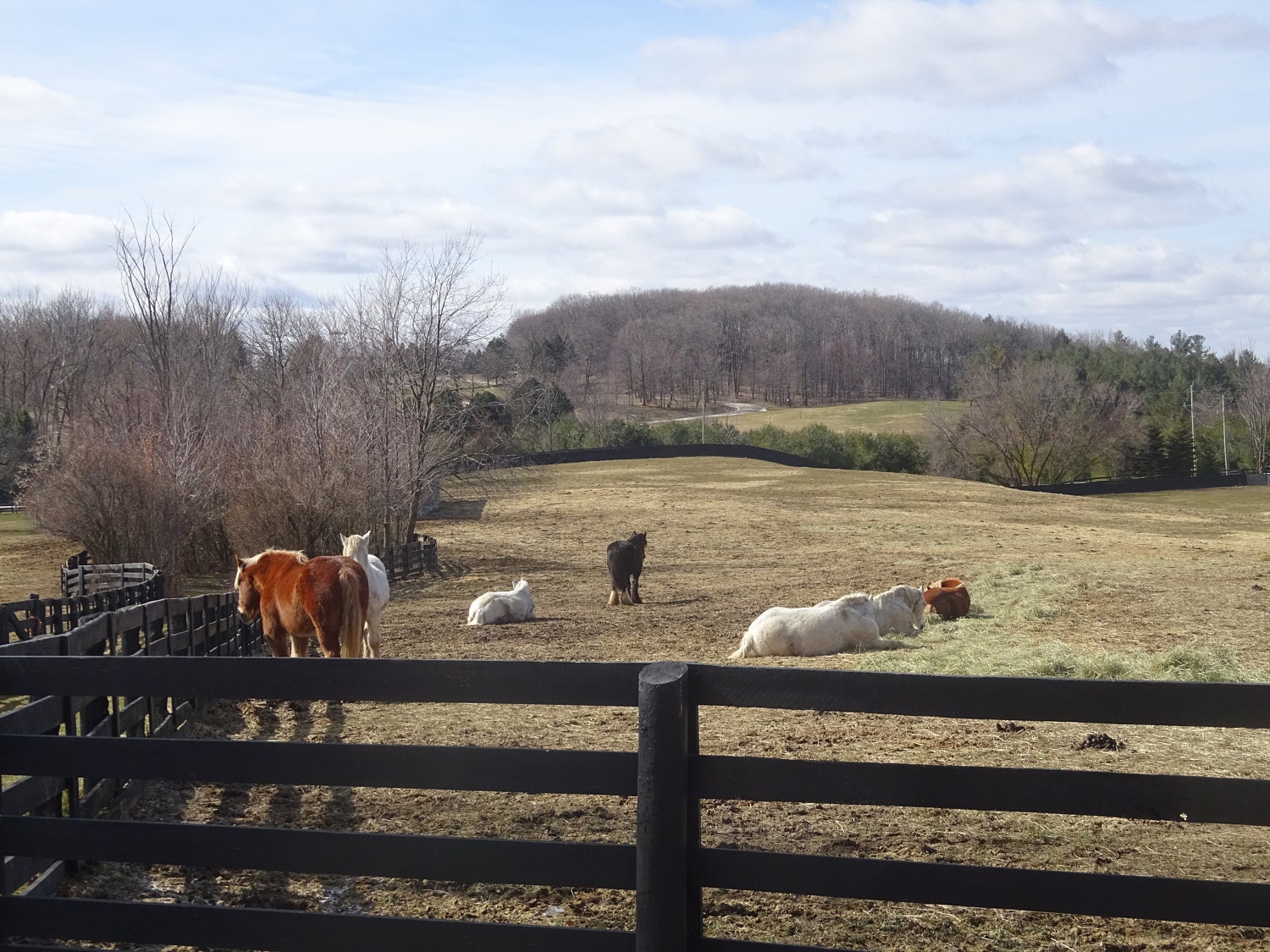 We soon found out that this sanctuary was indeed a large piece of property and navigating 50 acres was certainly no simple task. Needless to say, this property was too large to explore in just one day and we would have to make a return visit on another Sunday.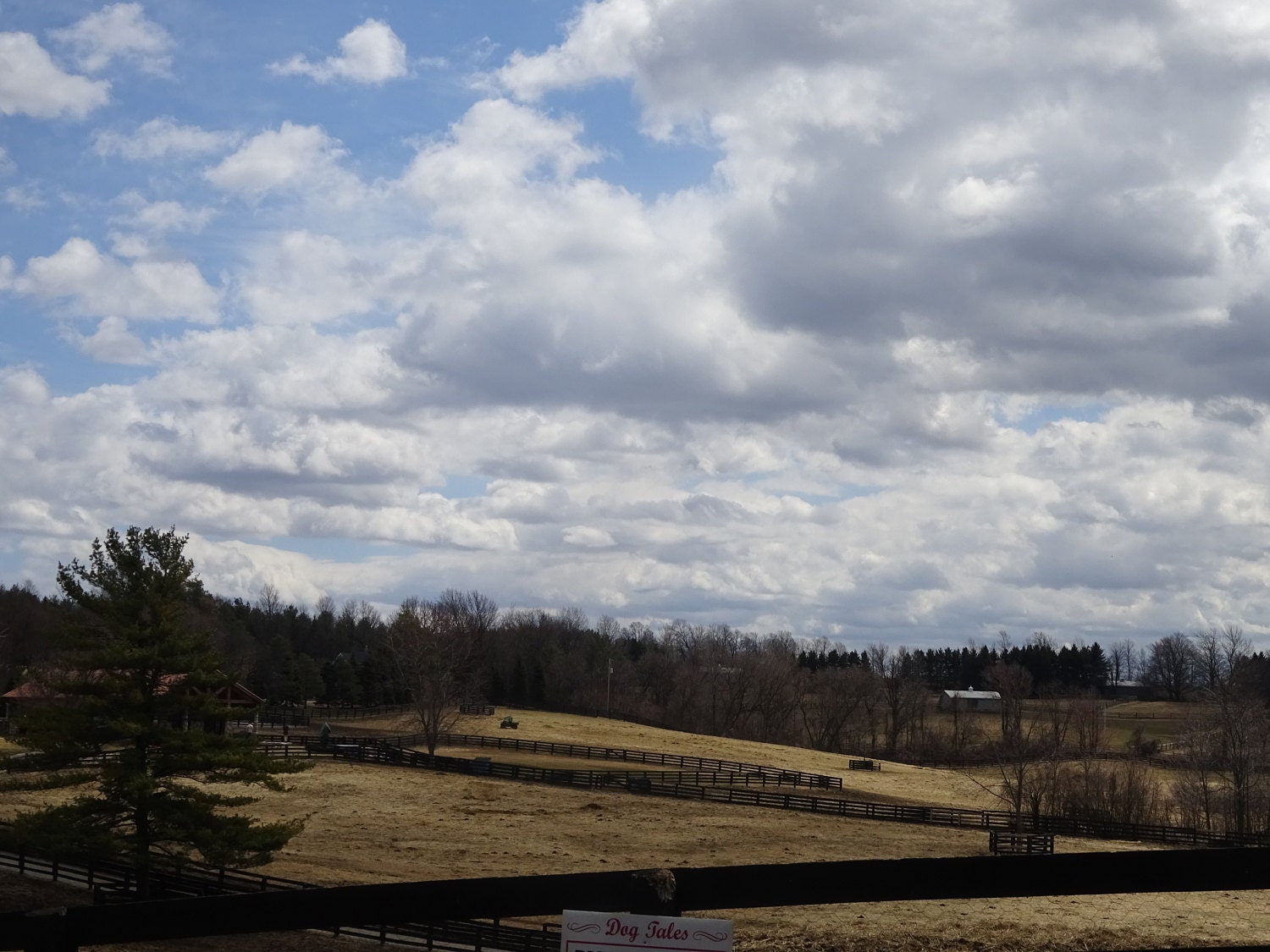 On our next trip to Dog Tales Rescue and Sanctuary, we would encounter a different group of horses and this group would have a special affect on one partiuclarly horse-shy visitor. 
    When we arrived at the animal shelter on a subsequent Sunday, we were fortunate to see a group of horses spending their day in one of the fields at the front of the sanctuary. It was also the beginning of the spring season and this promised to be an enjoyable day weather wise.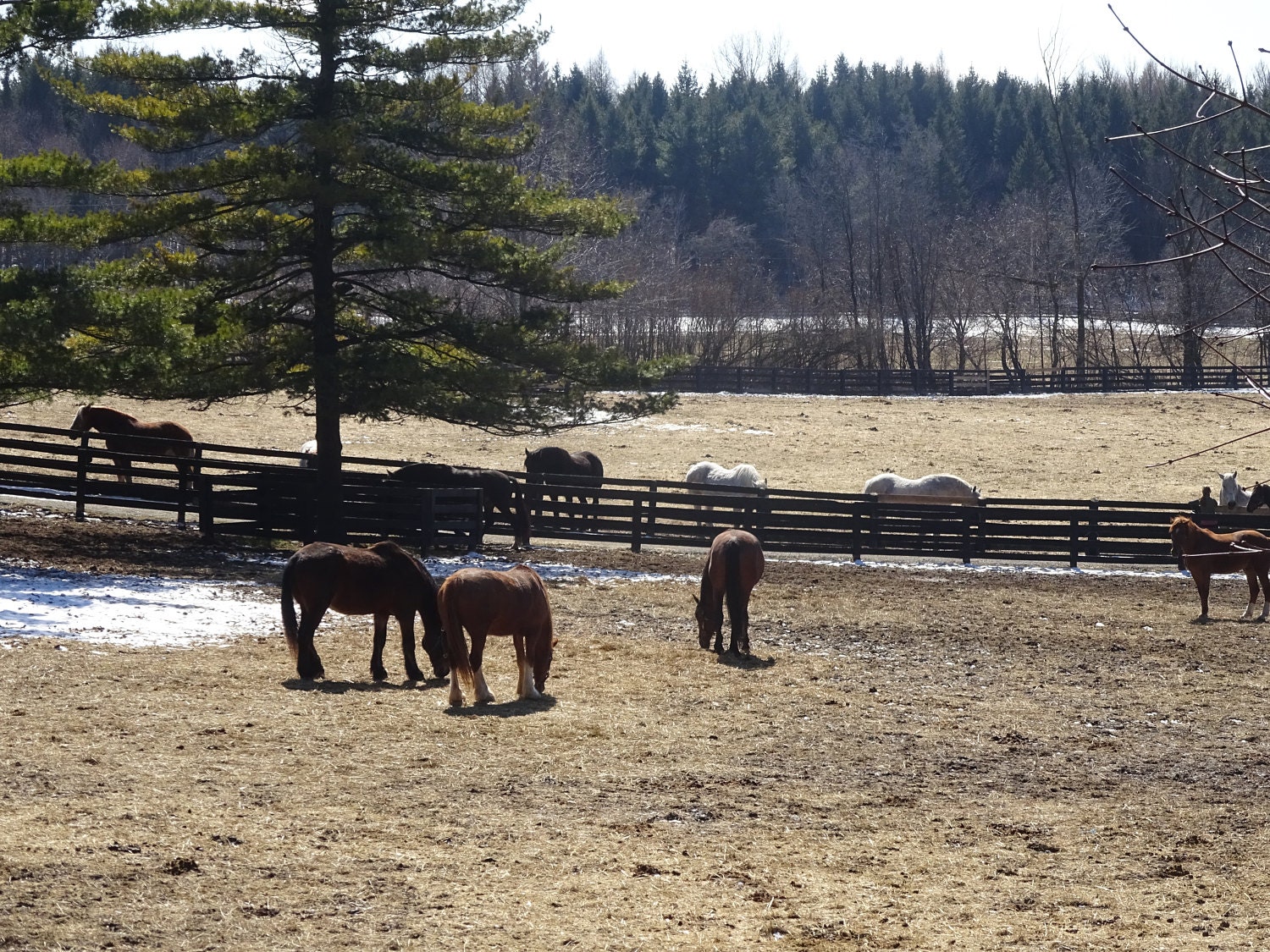 Unlike some of the quieter horses we had seen though, it was apparent that this group of horses were much more outgoing and sociable with their human counterparts. Far from grazing contentdedly on their food in the middle of the field away from any visitors and shelter staff, this group of horses marched right up to the edge of the fences to offer us a greeting. One of them even flashed us a smile as he displayed an enviable set of dentures during the process.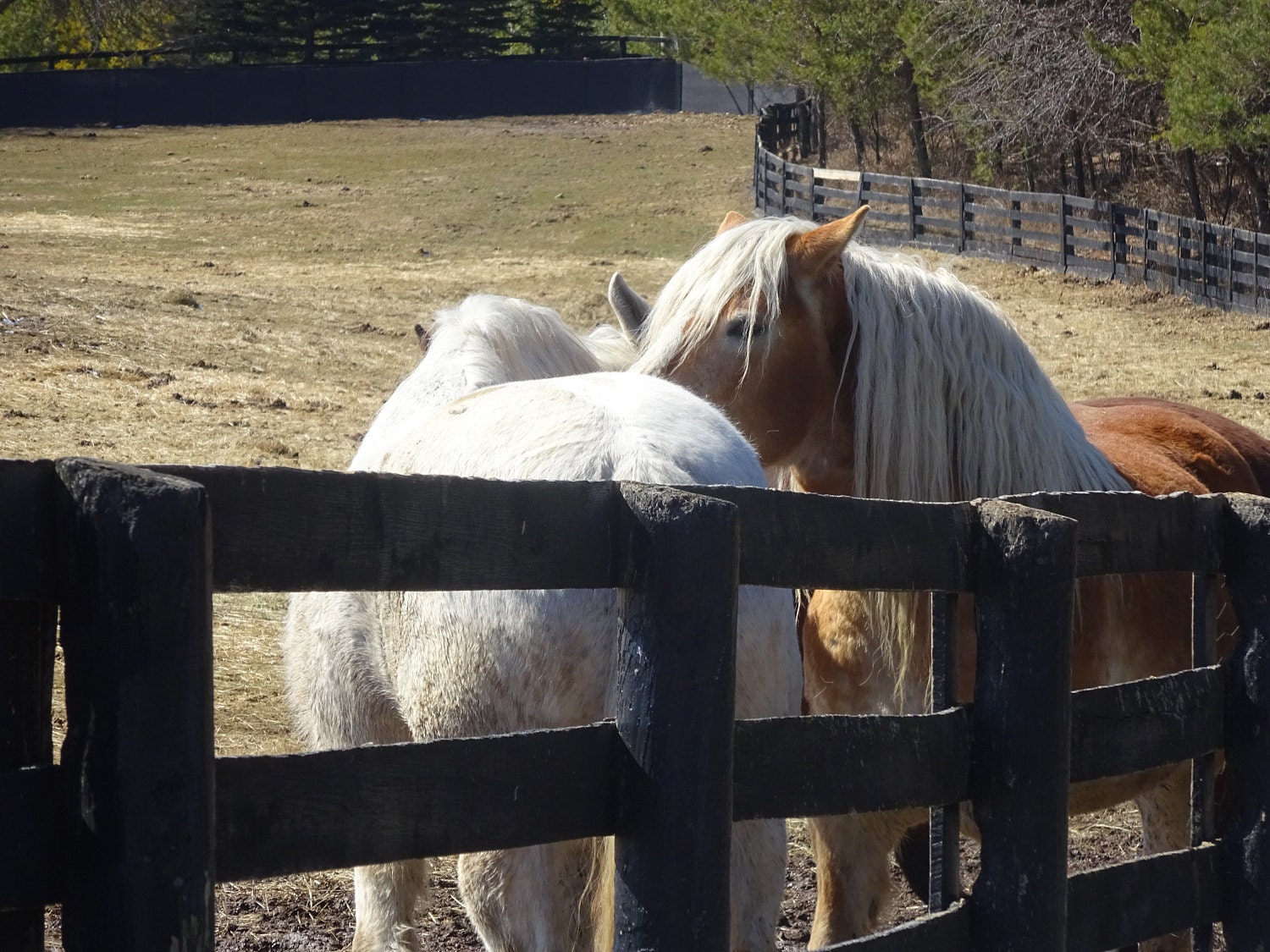 Other horses meanwhile proceeded to quench their thirst by drinking their water contentedly from the water tank that was located near the fences.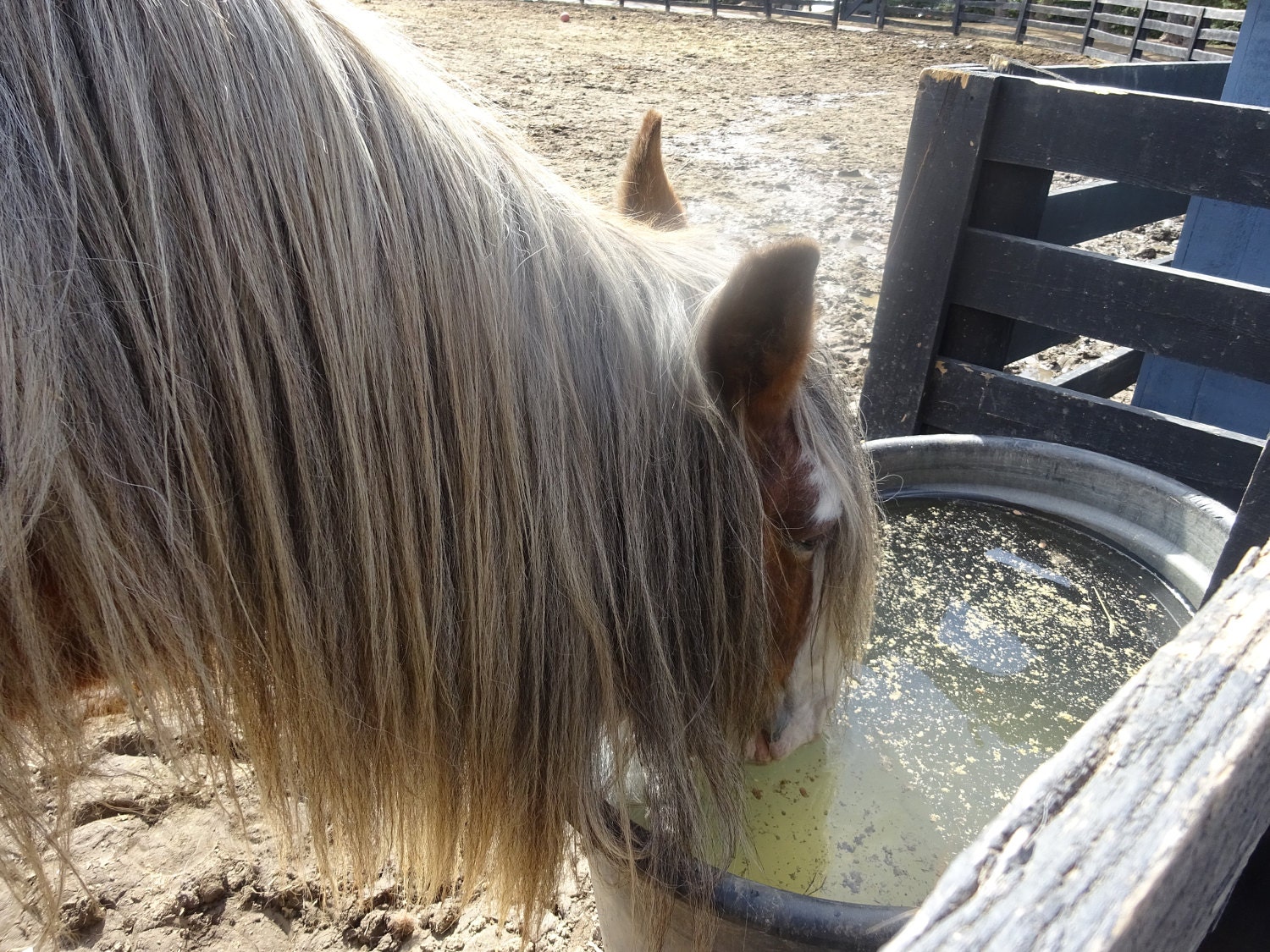 Now as it is well-known, the owner of House of Serendipity CA has never had much luck with horses. She has been both bitten by and stepped on her foot by them. Naturally, as a result, other people thought she would be initmidated and be quite shy around the horses and were interested to see how well she would fare with these animals. 
    Sure enough, soon a brown colored horse walked right up to her near the fences and looked at her with a sense of bemusement. This horse also soon developed an affection for her cranberry coat. Without an ounce of shyness, he then proceeded to nibble contentedly on her coat. Meanwhile, she seemed to be more in awe and enchanted by the horses than anything else.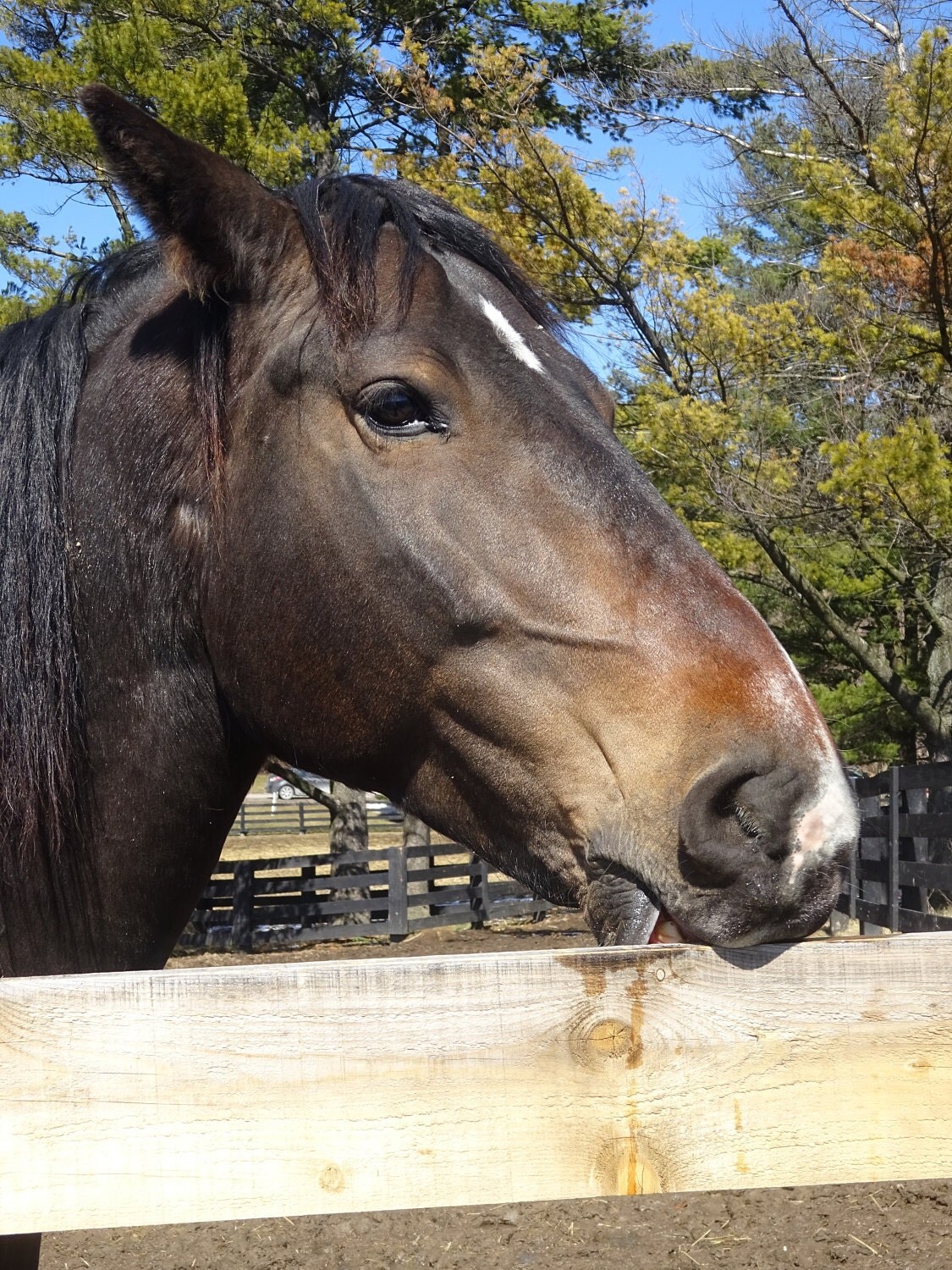 Whatever fears and trepidations she initially had about horses, it seemed that they all just simply vanished and disappeared in one magical afternoon. Due to the horse's deft touch, her cranberry coat was left intact as well. 
    Stay tuned for more from Philanthropy Wednesday, when "Dog Tales: Part 3" is posted in the upcoming weeks.