Follow us on Bloglovin' at: 
https://www.bloglovin.com/blogs/house-serendipity-ca-18513841
    A long time ago, when I first realized that modern technology would invade and even take over the realm of handwriting, I gave up some mini-dreams that I had.  You see, I had always been blessed with neat handwriting. In grade school, I often received high grades for my neatness and great handwriting. In junior high school, I was often picked by my teachers to transcribe or handwrite projects on behalf of the class. I thought, certainly, there must be a way to translate this into some kind of career.
    Fast forward to my college years though, and my handwriting, unless I was taking notes in class, had long become obsolete. Fast forward ever further to my working days and e-mail had become the new norm and letter-writing and snail mail had practically vanished from my life.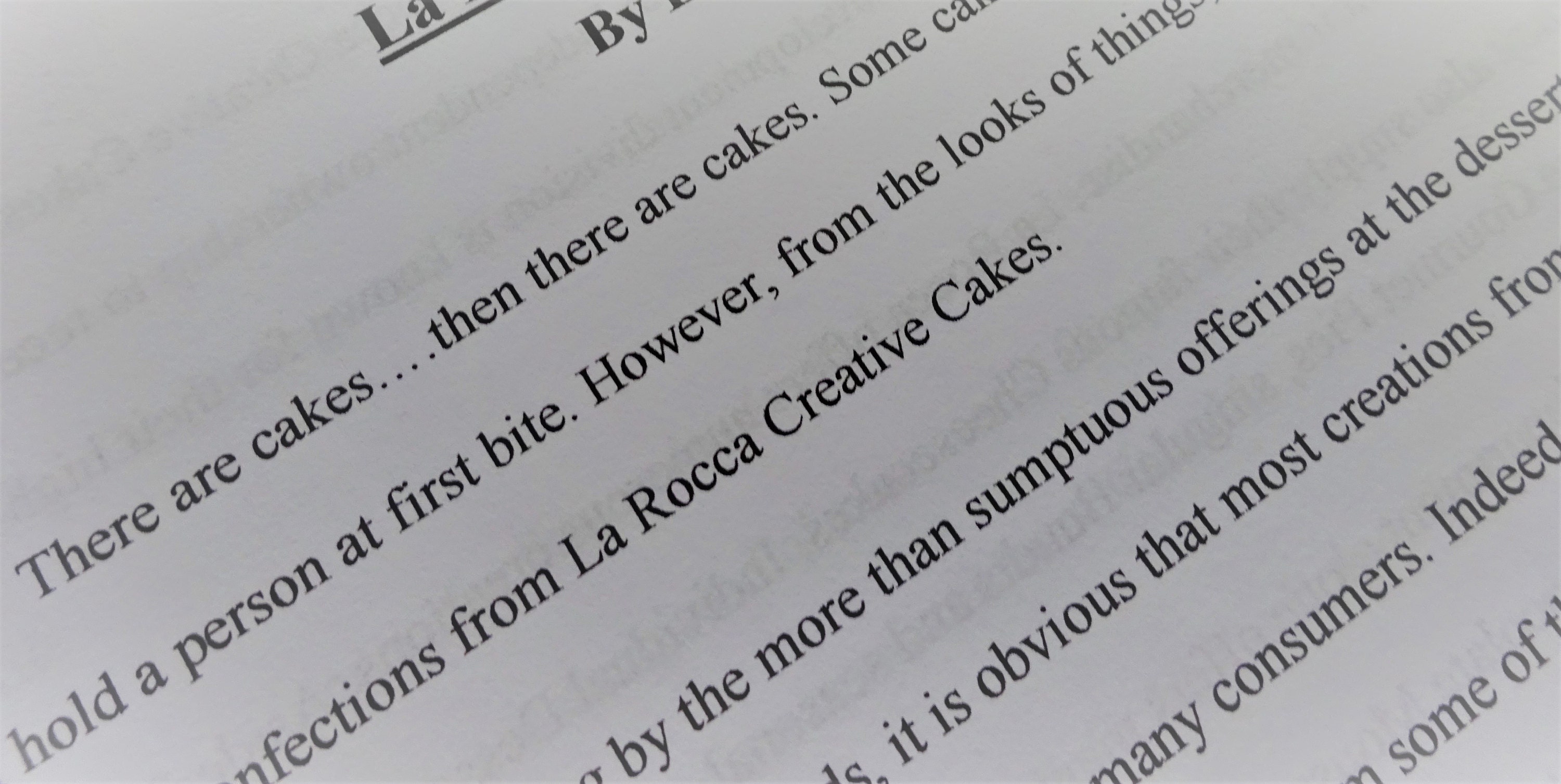 While I moped and despaired over the lack of use of my neat handwriting in my adult years, I dutifully learned and became an expert in the Microsoft Office applications. One thing I learned though, was that even the computerized Microsoft applications couldn't take my neatness away. My Microsoft Word documents continued to be properly formatted and my Microsoft Excel spreadsheets garnered many an enviable stare.
    However, as I opened my new stationery business House of Serendipity CA, I gradually went back to using my pen again. Part of the reason is that we produce original handmade greeting cards and not everything that we do requires the use of a computer. As a matter of fact, most of the brainstorming we do is still done with a pen and paper and not on a PC.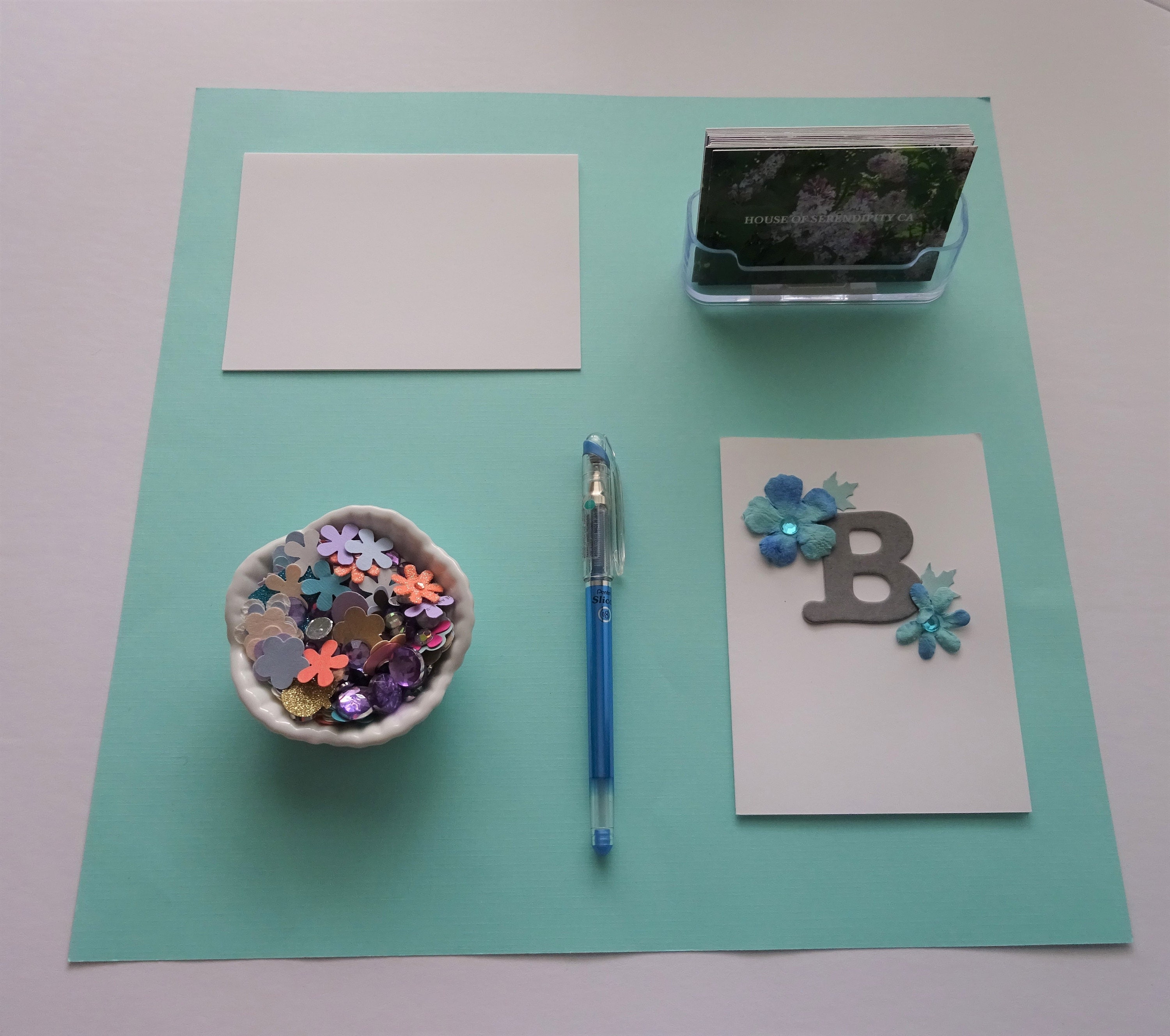 So, it was on such a day that I came across a posting for a one day workshop in calligraphy that was being offered at the local cultural centre. I had briefly tried calligraphy on my own, but without much success. I also thought that being properly taught by an actual instructor would be more beneficial for my progress in this art form than doing things on my own.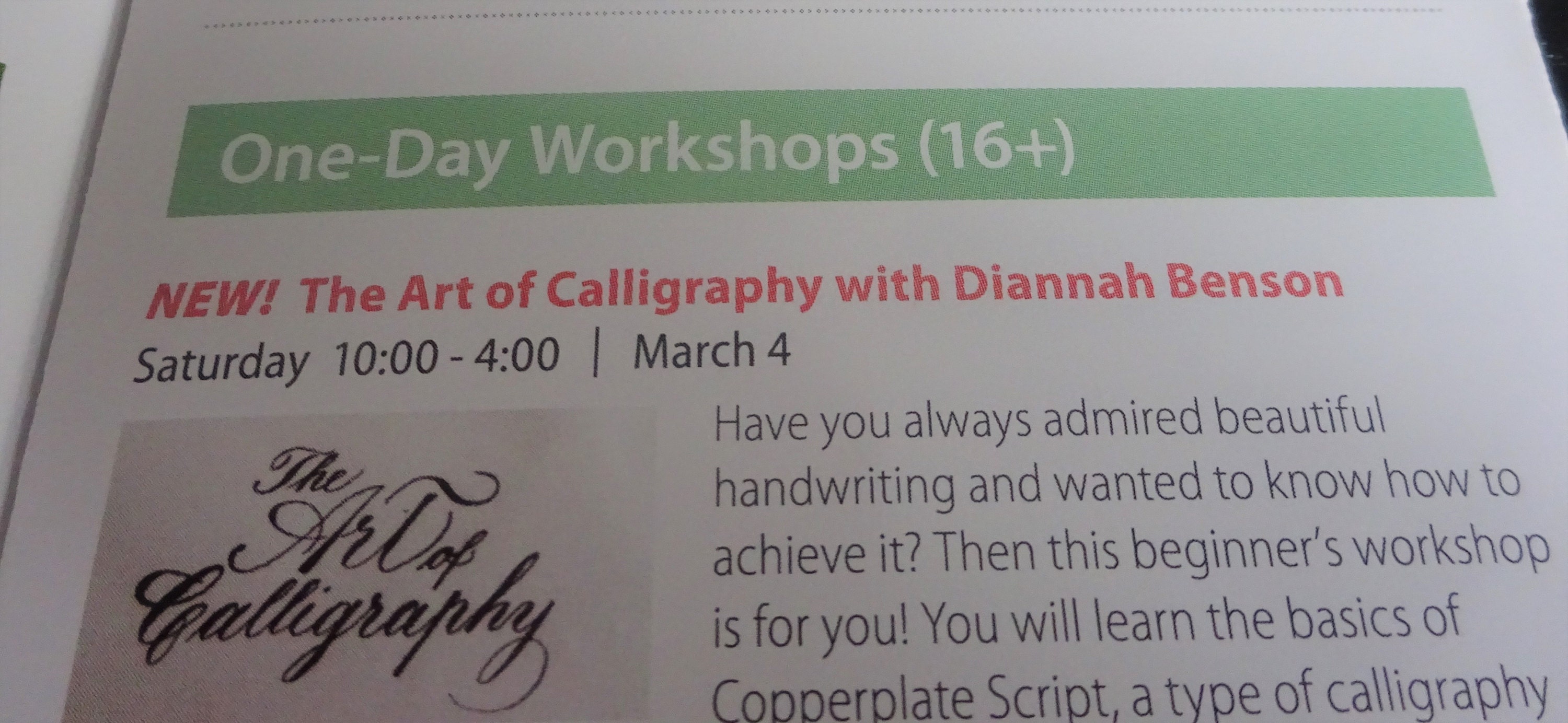 In addition, this was a class on Copperplate Script, the exact calligraphy script that I had wanted to learn. I wasted no time in signing up for the six hour course and soon I was registered for a class called "The Art of Calligraphy with Diannah Benson".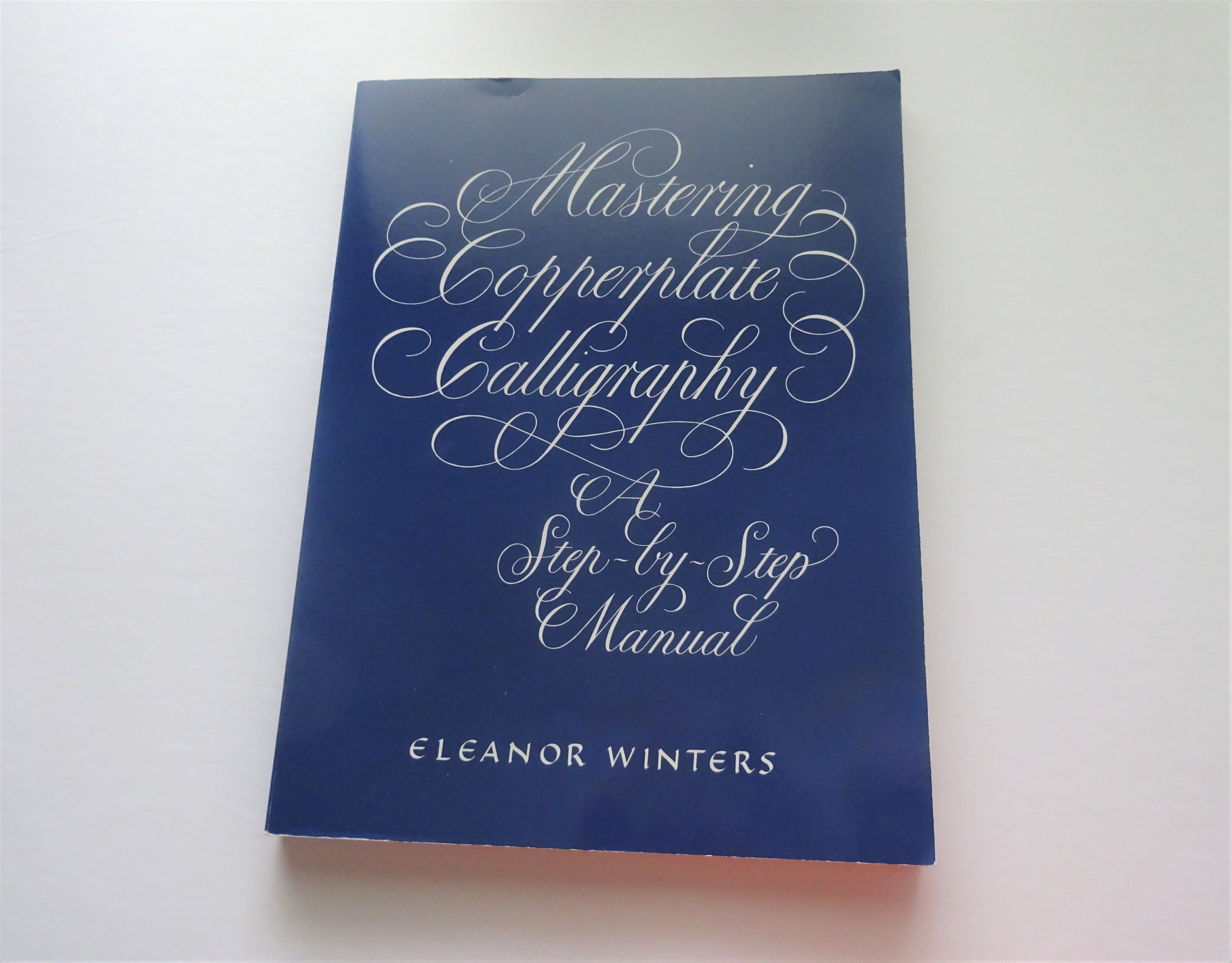 On the day of the class, I dutifully showed up with my lunch in tow. Our class instructor was Diannah Benson, who has taught calligraphy with the Etobicoke Board of Education for 10 years. Most of the materials, tools and handouts for the course were provided by Ms. Benson. I checked in for the class and eagerly picked up my class materials.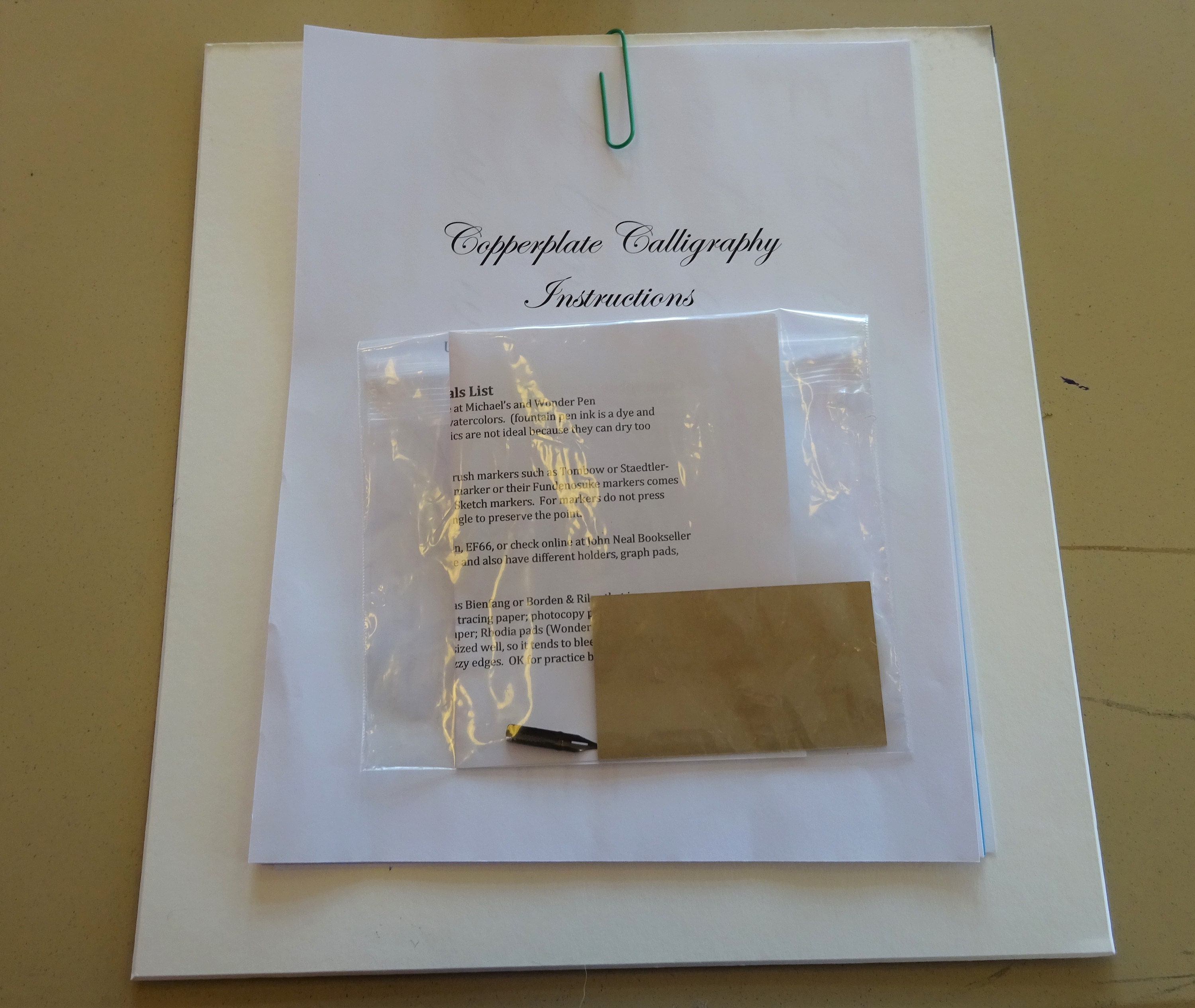 As the class, which was completely full, began I was reminded of my student days as we sat down in the classroom, followed her instructions and began practicing calligraphy. This class brought back to me the joys of being a student again. It reminded me why I loved to study and sit in a classroom to learn something.
    Meanwhile, one thing I quickly learned was that for me, learning the art of calligraphy from a certified instructor was much more beneficial and easier than trying to learn from a book. The class ran for almost six hours and during those six hours, we covered a lot of ground. 
    The art of learning calligraphy is quite different from a lot of other art forms. First of all, it requries that you unlearn any previous handwriting or script forms that you already know and to learn a new and completely different style of handwriting. Unlike the cursive handwriting or other handwriting forms, it also requires that you put letters together rather than write in one continuous flow of motion.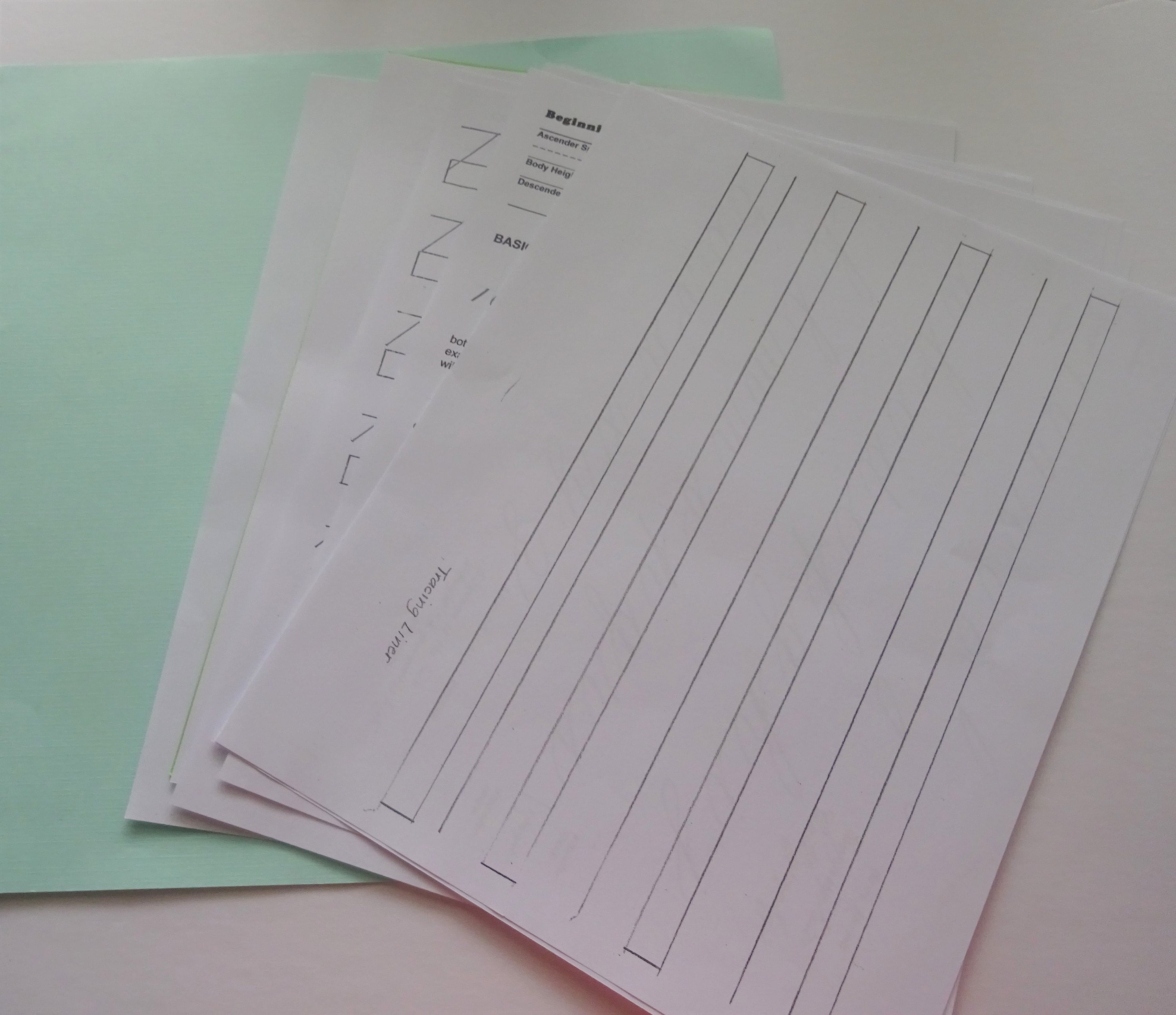 Moreover, aside from learning about the various tools that are used in the craft, we also learned about the various script forms and each of the letter's characteristics, were instructed on how to use the tools properly and also had plenty of time to practice the actual calligraphy in class. I also learned that patience is a must and continuous practice is necessary if I hoped to master this craft. Fortunately, I thought those conditions were more than reasonable.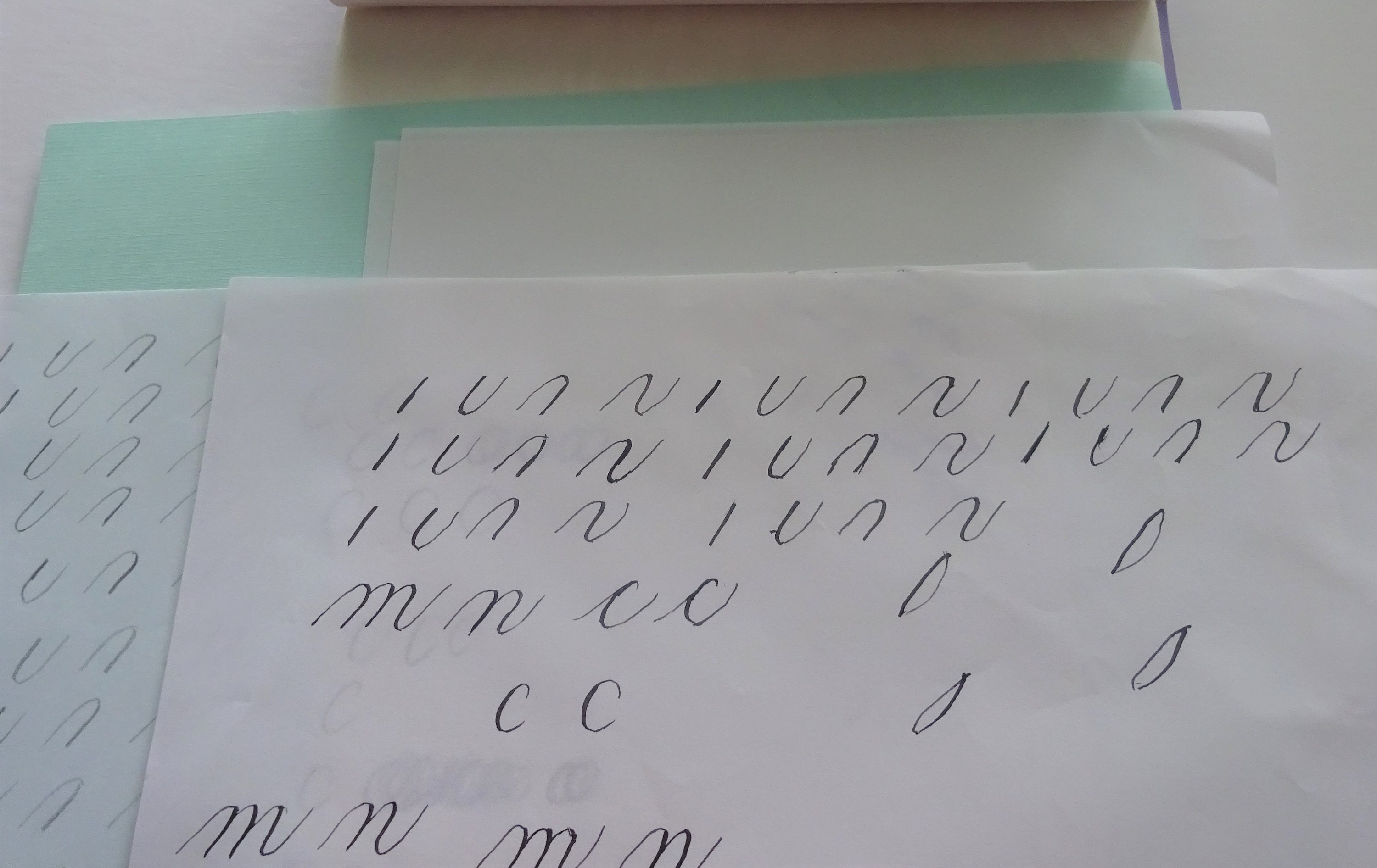 By the end of the six hour class, I was happy with what I had learned and obtained from the class. I knew that I had learned enough from the instructor to continue practicing on my own and hopefully become proficient at the craft one day. In addition, I loved the practice of picking up and writing with a pen again.
   Diannah Benson is also certified to teach calligraphy by the Calligraphic Arts Guild of Toronto.