Follow us on Bloglovin' at:
https://www.bloglovin.com/blogs/house-serendipity-ca-18513841
    As the summer season officially arrived, various summer related activities took place around the city. However, there was one event that took center stage above all other celebrations during the month of July: the Canada Day celebrations. 
    As this was the nation's 150th birthday, perhaps it should  be no surprise that this event should take the spotlight last month. Here are some of the ways that this special anniversary was celebrated around the city.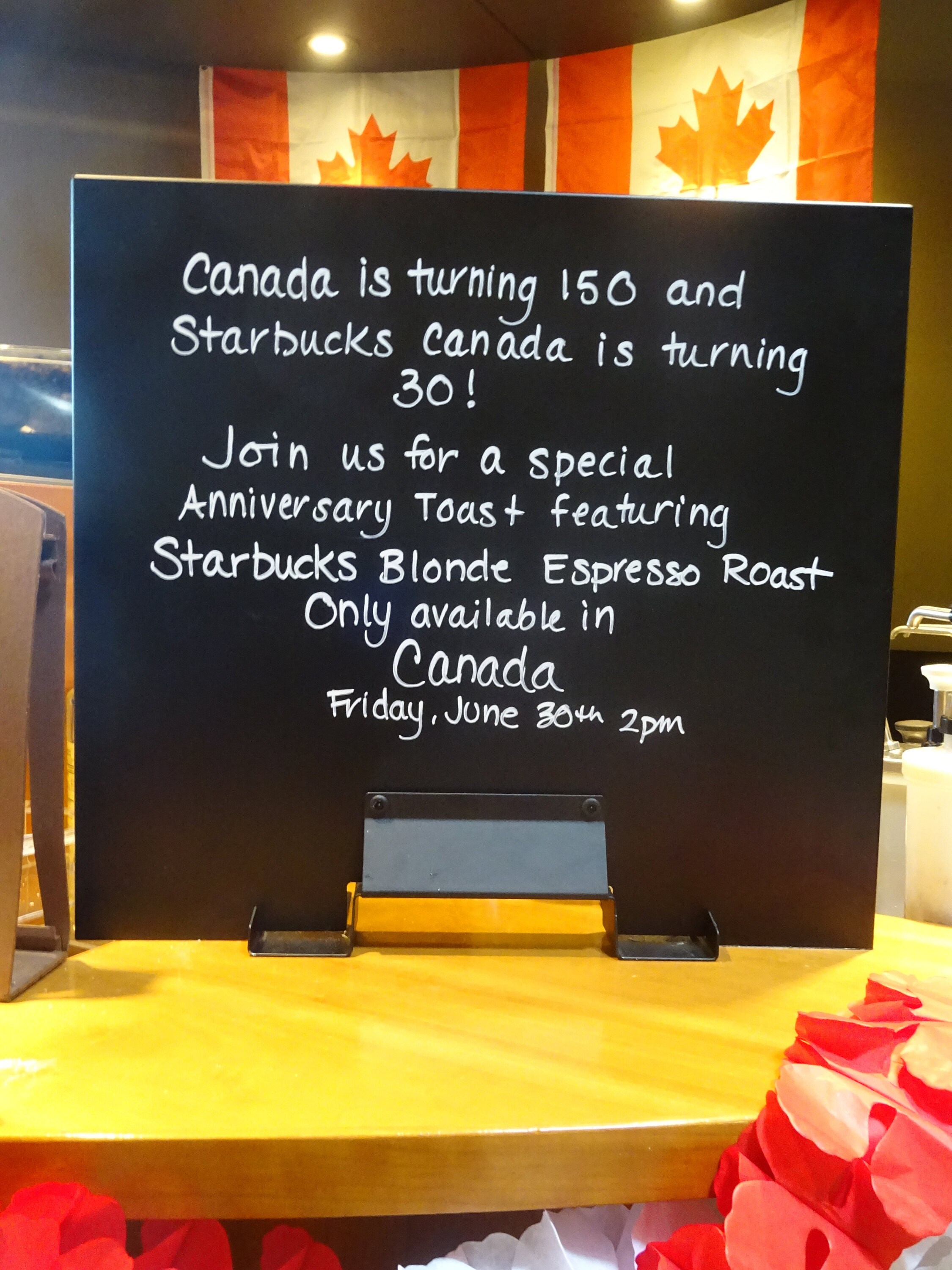 Given our love of coffee, this post wouldn't be complete without a stop at a couple of our favorite cafes. Getting an early start to the celebrations was Starbucks Coffee as they prepared to serve a special Anniversary Toast that was available only in Canada a day before Canada Day.
    They were no less in a celebratory mood on the actual Canada Day as they marked the occasion with enthusiasm.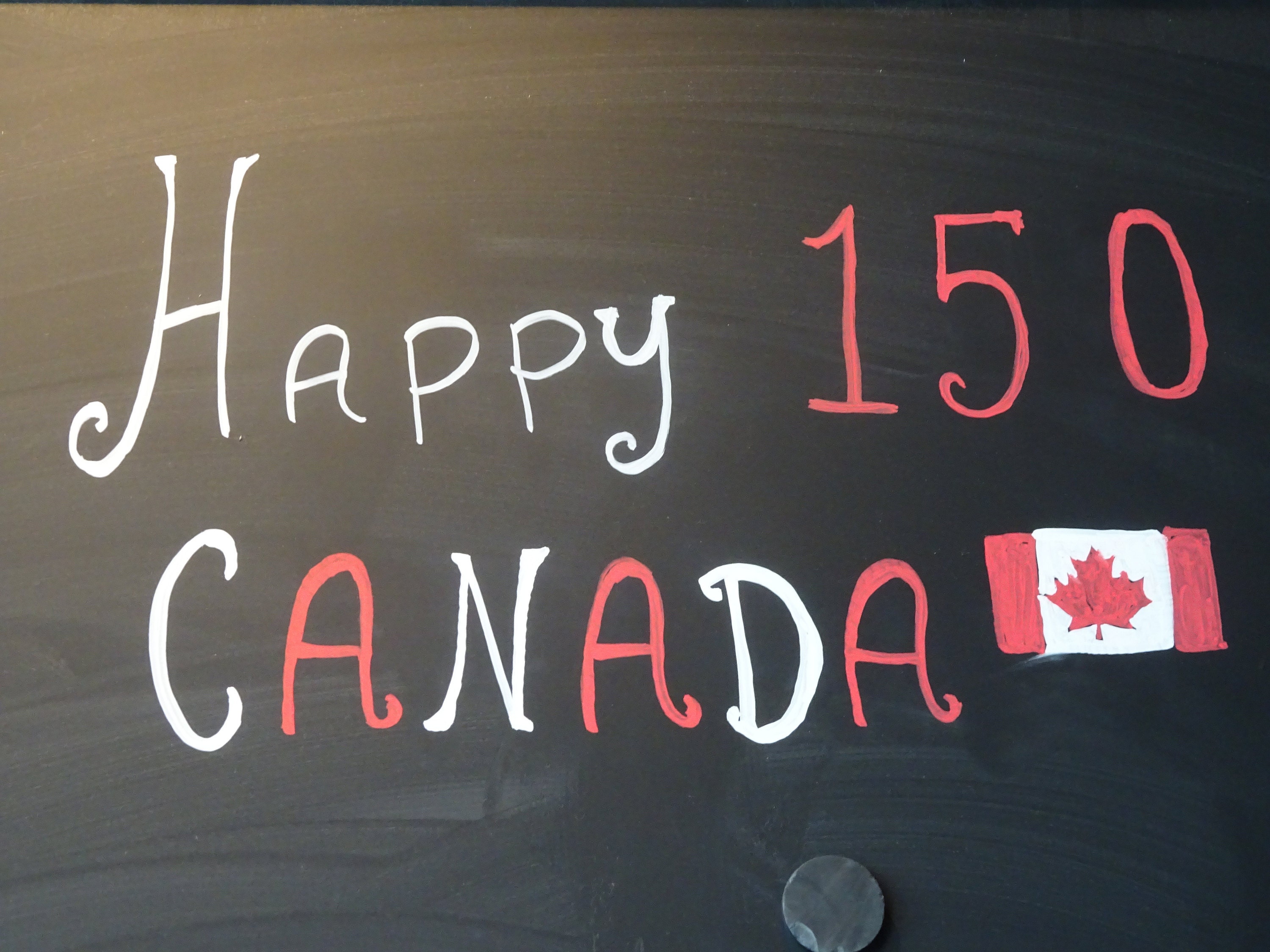 Also, seen frequently around the city was the special Canada 150 logo that was created for this event. Here, the Canada 150 logo can be seen on a sweatshirt that is worn by one of the country's most popular animals, the moose.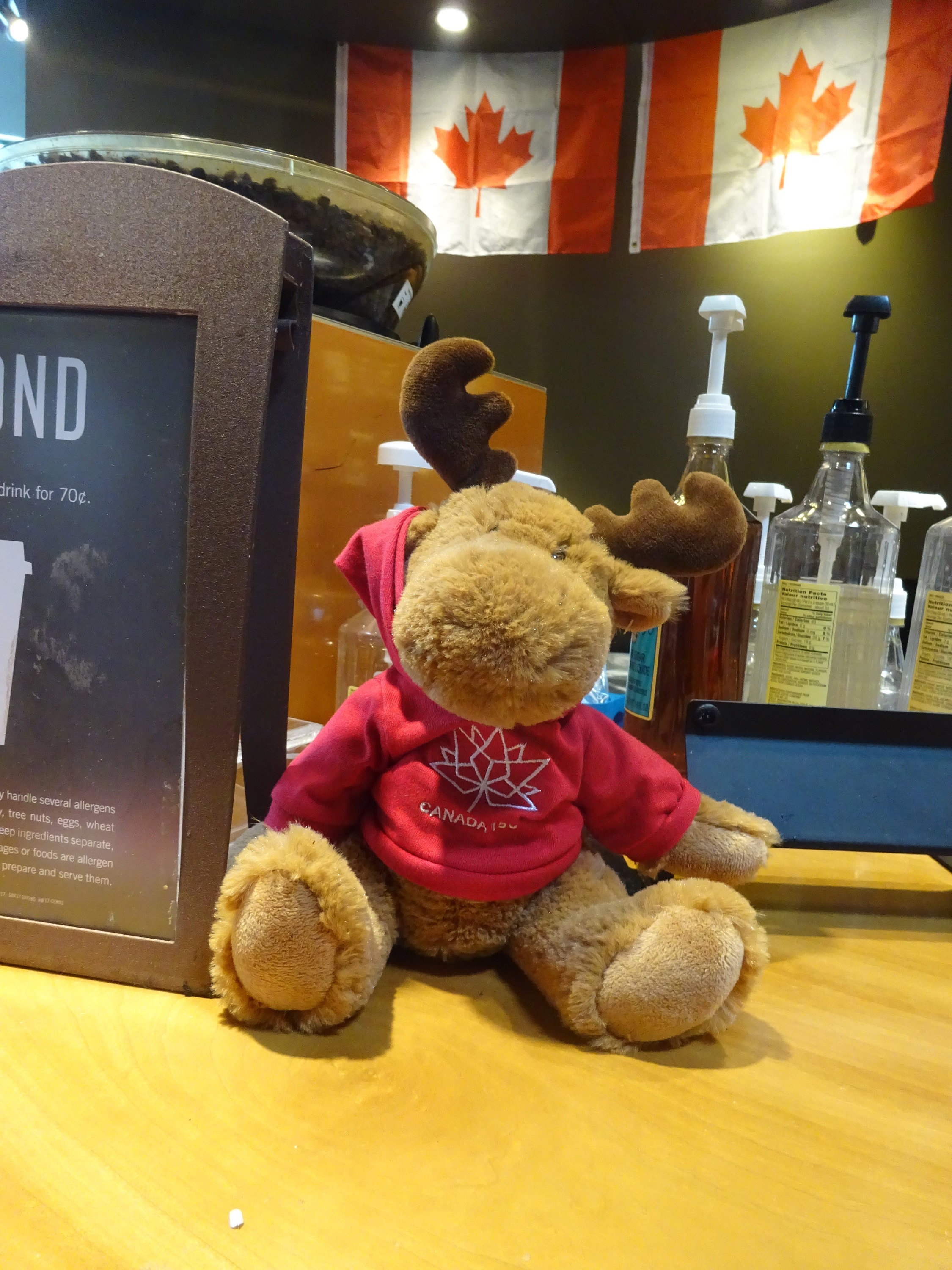 At Tim Horton's, one of Canada's most popular coffee stores, they decided to commemorate the anniversary with a special emphasis on the bilingual element of this country. Their coffee cups were embellished with both English and French writings to observe Canada's 150th birthday. Here, we share their English version of their special coffee cups. Yes, they're celebrating 150 years indeed!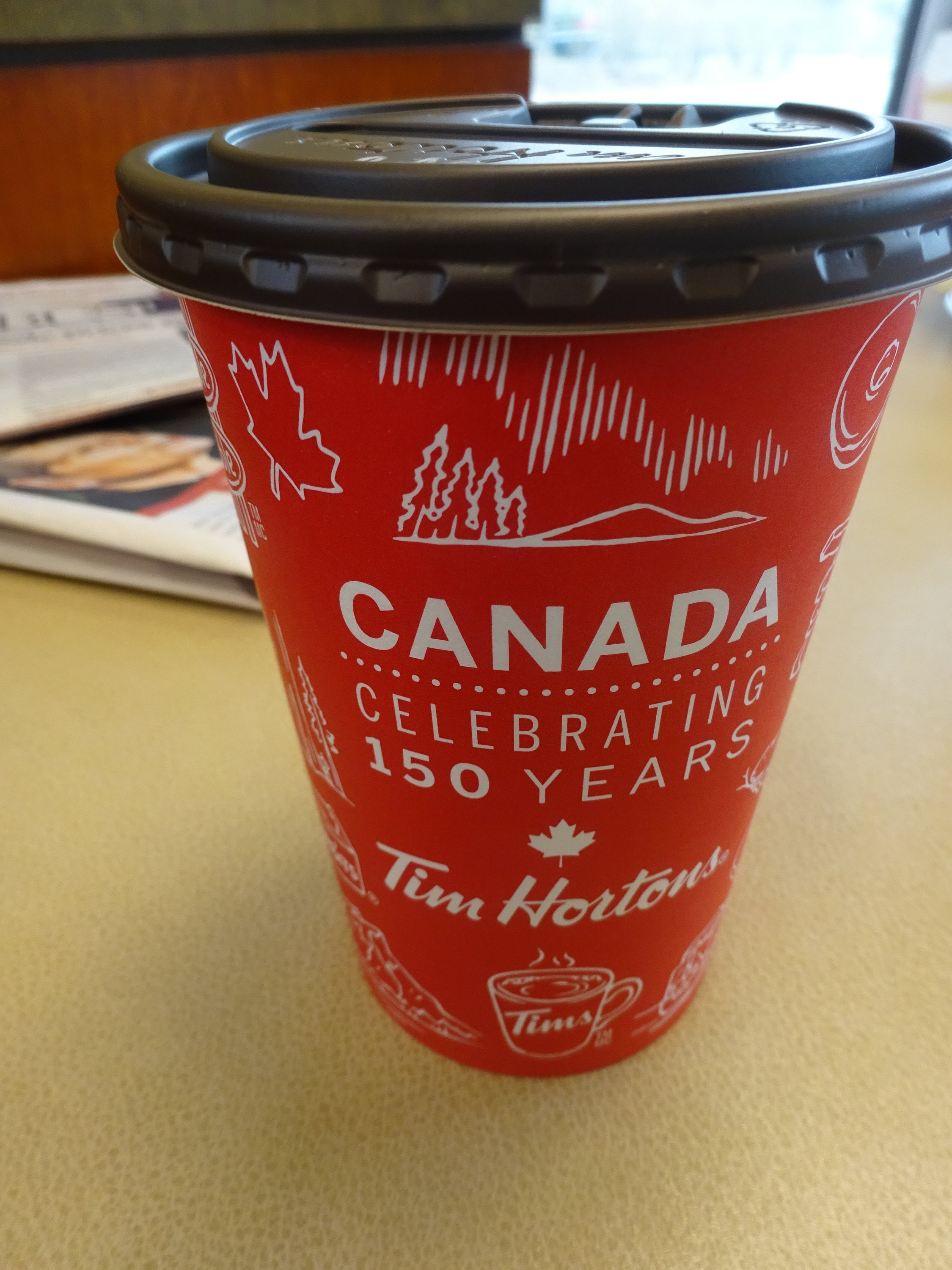 Meanwhile, if you had headed over to Canada's popular Chapters-Indigo bookstore, you would have seen that the celebratory spirit was in full swing.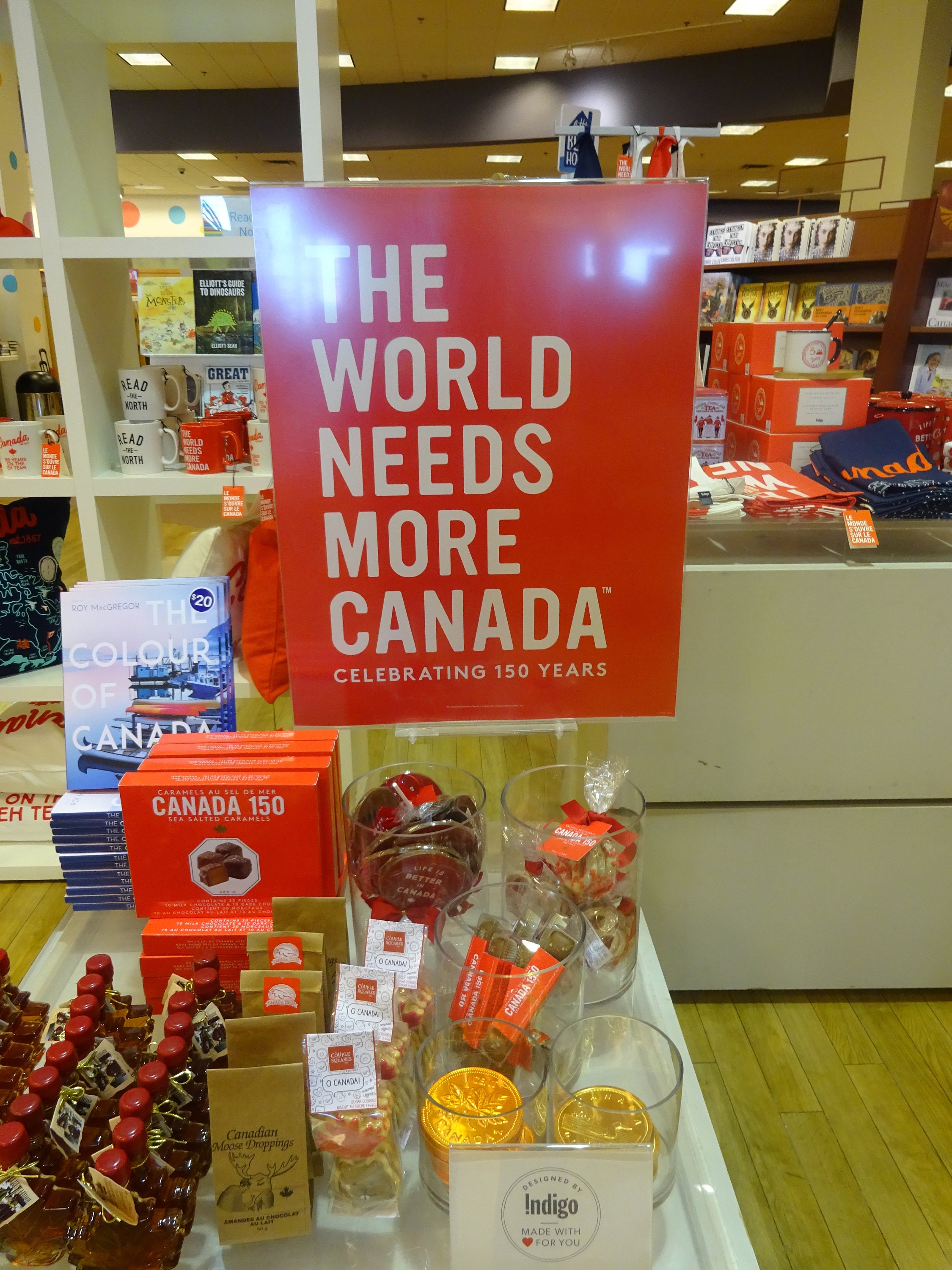 Aside from promoting and emphasizing the occasion with various special Canada 150 products and their slogan "The World Needs More Canada", one can also see that they were busy marking the occasion with a special contest to celebrate Canada's 150th anniversary.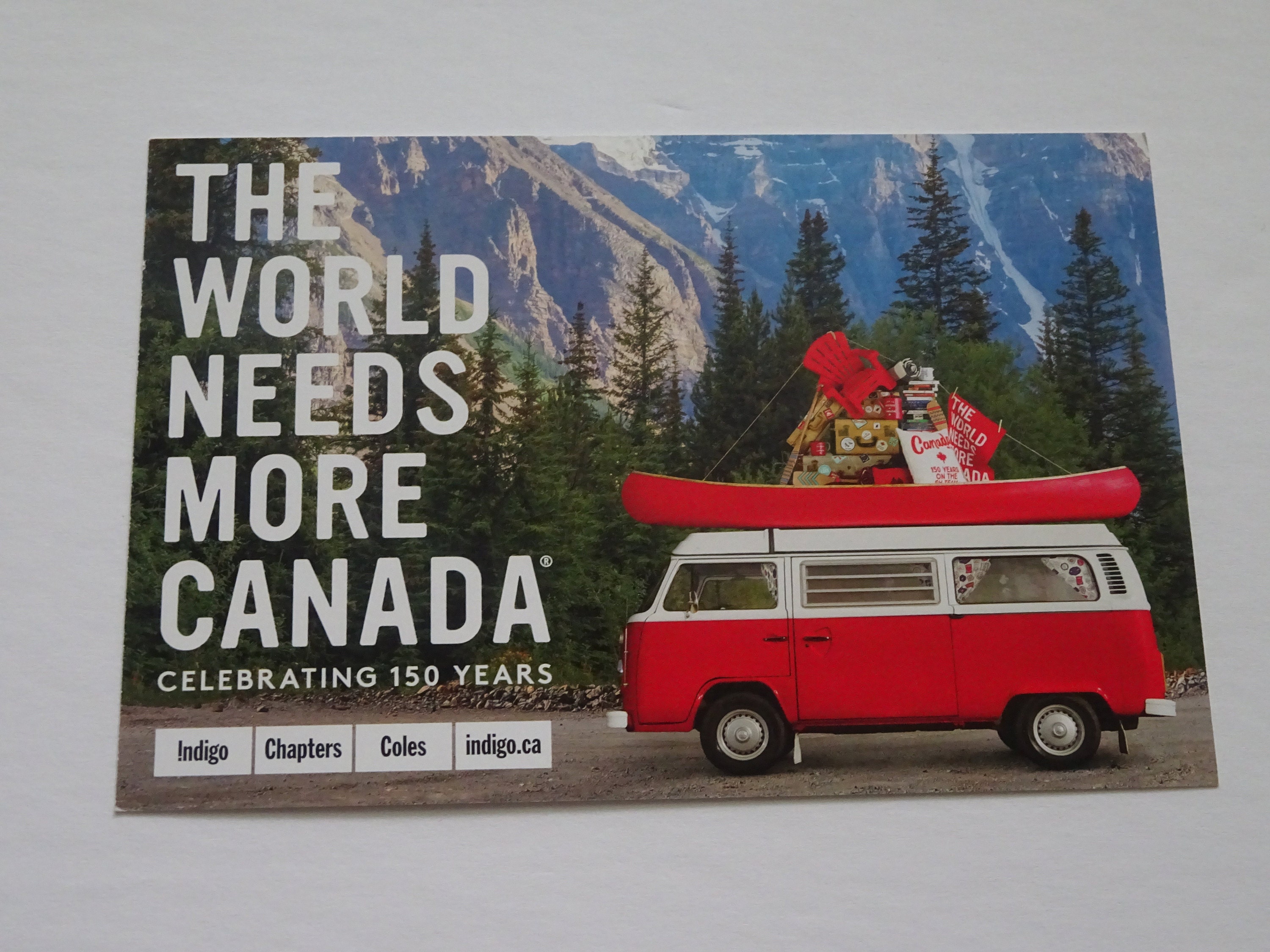 (POSTCARD CREDIT: CHAPTERS-INIDGO)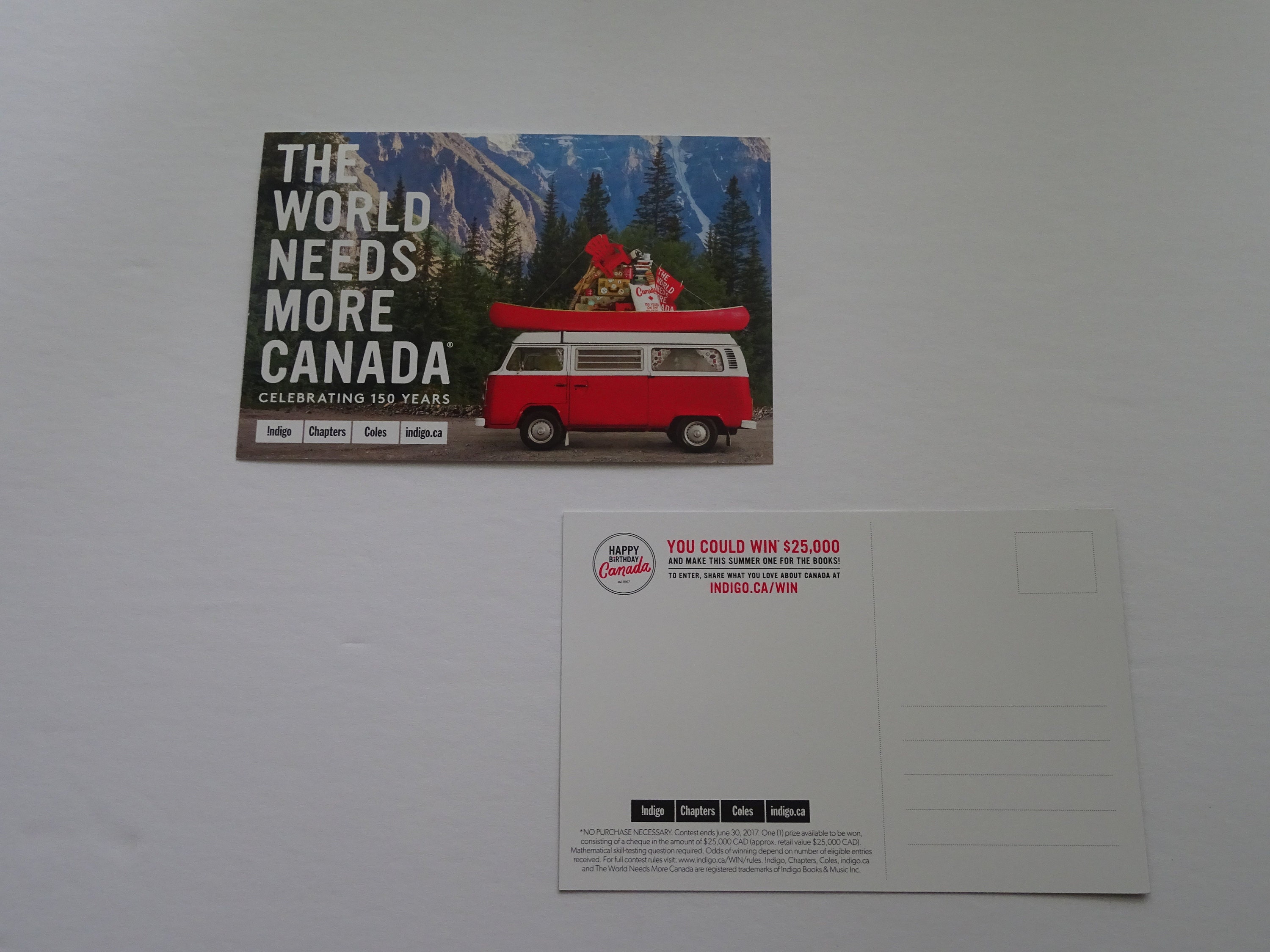 (POSTCARD CREDIT: CHAPTERS-INIDGO)
    All these special events were certainly worth it to celebrate Canada's special day!